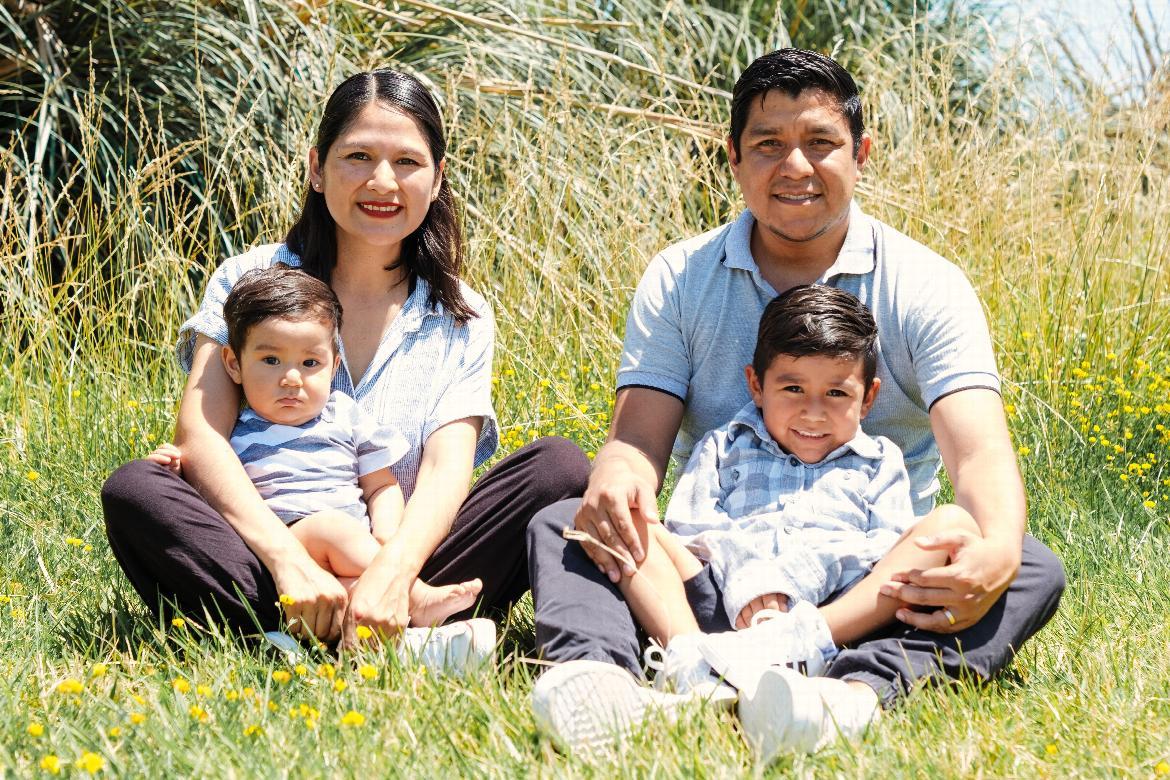 ---
Ministry Description
English
God gave us such a beautiful privilege of being part of Word of Life Team. We are involved not only in the online Institute but also in the campus classes. In this place God qualifies and challenges each young man and woman who decides to dedicate a special time of their lives to study His Word. They are around 400 hundred students who are part of this school.
Facundo is in charge of the planification, organization and execution of the Biblical Institute. In this beautiful stage, Lizeth focuses on the great and challenging role of raising our son, Bastian. She's in charge of the discipleship of the female students of the Institute.
We both are members of a local church located in La Plata where we serve young people who attend it. We also support the minister with children in an activity we call "Happy Hour".


Español
Dios nos dio el hermoso privilegio de formar parte del equipo de Palabra de Vida, involucrándonos especialmente en el Instituto Bíblico online y presencial, en este lugar Dios forma y desafía a cada joven que decide dedicar un tiempo de su vida a estudiar su Palabra, son alrededor de 400 estudiantes que forman parte de esta escuela anualmente.
Facundo forma parte del equipo que lleva adelante la planeación, organización y ejecución del Instituto Bíblico. Lizeth en esta etapa que vivimos se enfoca en el hermoso y desafiante rol de criar a nuestro hijo Bastian, también es parte del discipulado a las alumnas del Instituto.
Ambos formamos parte de una iglesia local, ubicada en La Plata donde realizamos el ministerio con los jóvenes que asisten a la misma y apoyamos con el ministerio a la niñez en lo que denominamos Horita Feliz.


Learn more about the ministry in Argentina.

About Facundo
English
At the age of 14 I received the Lord Jesus as my Savior. After I have being living a life searching God within the Catholic church, I finally had a genuine encounter with my Savior in a Word of Life Camp. That year, I understood what Jesus made for me, how much love He had and demonstrated me. Keeping this in mind, I took the decision to surrender my life and serve Him being part of His work in this world. After I have being praying 8 years to study His Word, I had the opportunity of studying in the Biblical Institute. Subsequently, God calls me to serve in this place.


Epañol
A los 14 años reconocí al Señor Jesús como mi salvador, después de haber estado viviendo una vida buscando a Dios dentro la religión católica, finalmente tuve este encuentro genuino con mi Salvador en un campamento de Palabra de Vida, ese año entendí lo que el Señor Jesús hizo por mí, entendí cuanto amor él tuvo y como lo demostró. Entender esto me llevo a tomar la decisión de entregarle mi vida y servirle siendo parte de su obra en este mundo. Después de haber orado 8 años para poder estudiar su Palabra, tuve la oportunidad de estudiar en el Instituto Bíblico, posteriormente Dios me llamo a servir en este mismo lugar.


About Lizeth
English
I received Christ at the age of 12 being still at school through a classmate who impacted my life. She changed her attitude and behavior and that made me think what had happened to Him. She told me that there was just only one who could change our inner self: Jesus Christ. Even though I had always been told by my father that there was a God who had created the world, I didn't meet Him yet. In that moment, it started my pursuit of who God was. After attending different churches and thank to His mercy, I decided to surrender and commit my life to serve Him.

Español
Recibí a Cristo a la edad de 12 años estando aun en la escuela, por medio de una compañera que me impacto con su vida, ella tuvo un cambio de actitud y comportamiento que fue lo que me hizo pregunta sobre qué fue lo que paso, ella me dijo que solo había uno que podía cambiar nuestro interior y ese era Cristo, nadie más que Él lo podía hacer, si bien mi papa desde muy pequeña me dijo que existía un Dios y es quien había creado el mundo, aun no lo había conocido personalmente. En ese momento que empezó mi búsqueda de quien era Dios y gracias a su misericordia después de asistir a distintas iglesias una presento al Señor Jesús, al cual decidí entregar mi vida y me comprometí a servirle con toda mi vida.
For this God is our God for ever and ever: he will be our guide even unto death. Psalm 48:14 Porque este Dios es Dios nuestro eternamente y para siempre; El nos guiará aun más allá de la muerte. Salmos 48:14
Contact Information