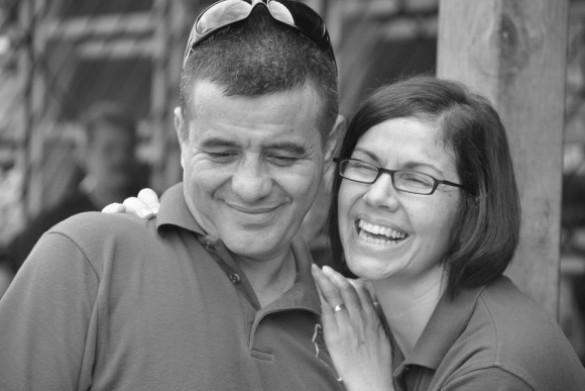 ---
Ministry Description


Learn more about the ministry in Costa Rica.

About Marco
Marco
I was born in a catholic home, only by name they never attended to a church. So they gave us the freedom to choose any religion. When I was a teenager we moved to the city and there I had more contact with christians and their churches, even though I was a sinner I wanted to attend to the Christian church because it was fun. Attending to this church in 1987 Word of Life came to work with the youth and I heard the Gospel, that Jesus had died on the cross for my sins, and I was going through struggle and sin, so walking home I understood that I needed to give my life to the Lord; I prayed to the Lord asking to forgive me of my sins opened my heart to Jesus and gave my life to Him.
Then I got involved in church and went to a Word of Life summer camp and I dedicated my life to the Lord to serve Him.
In 1989 I made the second very important desicion, to marry with a wonderful woman who loves God, then in 1991 we went to the Bible Institute in Argentina, we spent blessed years where we saw God's hand in our lives in many ways. In Argentina, our son Jeremy was born. We came back to Costa Rica. We were involved in local church serving and also with Word of Life part time. Until 2000 when the Lord gave us the challenge to be full time missionaries. We are firmly convinced that this is God's ministry and He is sustaining us until today. I praise the Lord for these wonderful years along with my wife and son, serving Him and living in grace and mercy.
Psalms 127:1-2
About Fanny
I was lost in a world of rebellion and sadness due to my father's alcoholism and all the problems that it brought to my family, specially my mom who tried to commit suicide and while she was in the hospital someone talked to her about Jesus who died on the Cross for her, she accepted Jesus in her heart and that is how my whole family started to change, She found a church where the Pastor shared the Gospel one Sunday night and that night, I knew I was a sinner with a heart full of rebellion against God for the circumstances at my home leading me to wrong doing and wrong decisions, I knew that I needed forgiveness and I kneel asking God to clean my heart and asking Jesus to come into my heart. As a new believer I did not know what just had happened in my life, but my friends and my family asked me why was I so happy and different. Years later I knew it was the Wonderful Grace of God rescuing me.
Not only He rescued me but He called me at a Word of Life summer camp, where I heard Him and went forward to say...Here is my life for you Lord! The Lord then took my life to a journey of serving Him, married to a wonderful servant of God, a precious son, Bible Institute, and the biggest adventure of being a Word of Life missionary loving to be able to reach the lost for Him, those who are so needed as I was, with a desire to do more to bring Glory to His name. Praising Him for the opportunities He is giving us every day. Hebrews 13:20-21
Psalm 127: 1-2 Unless the Lord builds the house, they labor in vain who build it;Unless the Lord guards the city, the watchman stays awake in vain. It is vain for you to rise up early, to sit up late, to eat the bread of sorrows; For so He gives His beloved sleep.
Contact Information
E-mail: marcov.jimenezleon@gmail.com ( Marco Jimenez)
E-mail: fadezel@yahoo.com (Fanny Jimenez)
Mobil:(506)83493178 Marco
Mobil:(506)83098835 Fanny