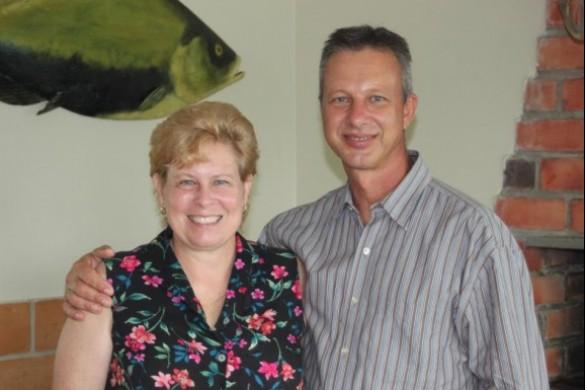 ---
Ministry Description
We are presently leading a river boat ministry based in Itacoatiára on the Amazon river. The ministry is comprised of an evangelistic team which works in the villages where there is no missionary presence. We also have missionaries working directly with the river people and starting churches. Our leadership training team prepares pastors and missionaries for the river work. We also help to meet their physical needs through medical and dental teams, drilling wells, etc.

Learn more about the ministry in Brazil North Belem.

About Rick
I was raised on the mission field in Brazil until I was 14. We returned to the USA where I finished High Schrool and then went to Bryan college where I majored in bible. It was at Bible college where I met my wife Kim. After getting my degree in education from Tennessee tech I taught school for five years. God then led us back to Brazil in 1990 to help start a Bible school to train nationals to reach the river people of the Amazon region. In 2003 we moved to Itacoatiára to work directly with the river people.
About Kim
I grew up in Greensboro, NC and knew at an early age that I wanted to be a missionary. When we first came to Brazil, I worked at the Bible school in Belem where I ran the school kitchen, taught PE, and raised our two sons Matt and Greg. Currently we are working on the river ministry. We are blessed to have the opportunity to work reaching remote river communities for Christ.
Test
Contact Information
Parkerprintout@gmail.com
Caixa Postal 44
Itacoatiara, AM 69100

011-55-92-99167-0562

kim32461@yahoo.com