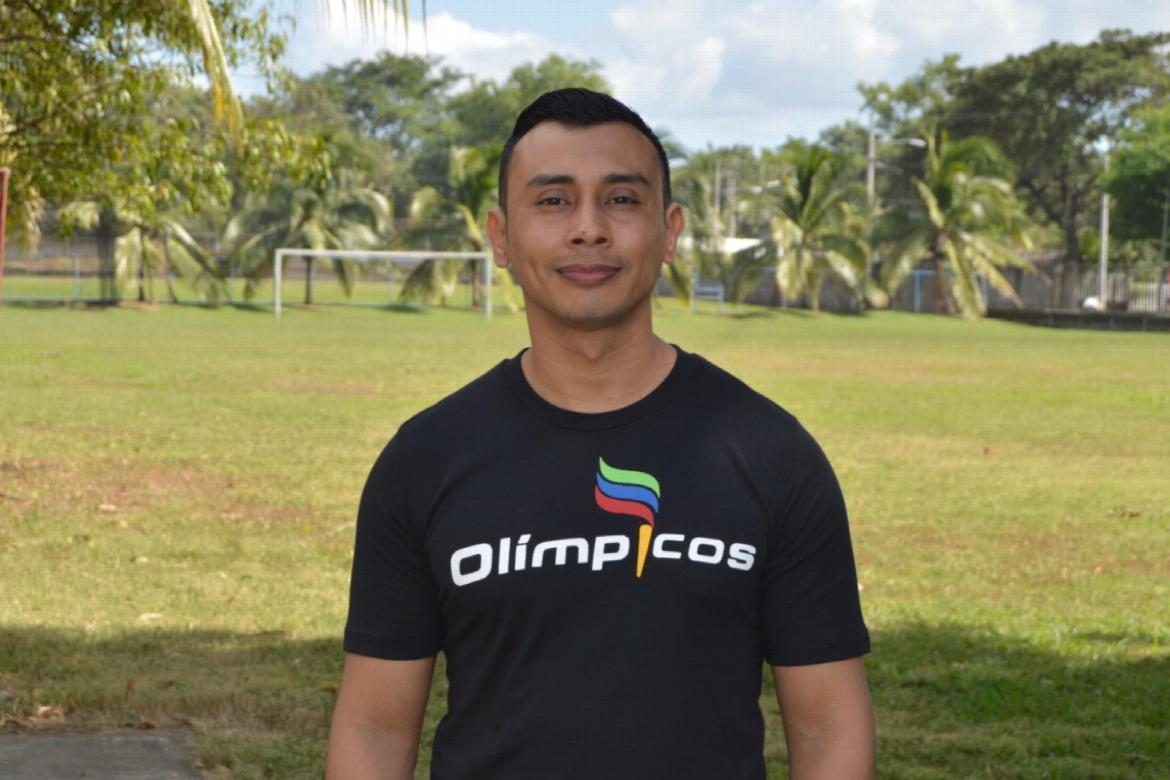 ---
Ministry Description
I'm thankful to God because He has blessed me working in WOL Nicaragua through our Local Church Ministries (Ministerio de la Iglesia Local or MIL in spanish). MIL is the platform where we develop Bible Clubs for local churches. For now I'm in charge of "Olimpians Bible Clubs" (Atletas Olímpicos in Spanish), is a program that Works with children from the age of 7 to 12 years old. Olimpians allows me to share with leaders of the different churches we work with, train them and share them resources to enhance their work. Also I'm the coordinator of our program: One-day retreat that WOL Nicaragua offers to Churches, Schools or ministries that works with youth and children; it's a place where we can Share the gospel, enhance discipleship and take care of the spiritual grow of the people we serve.

Learn more about the ministry in Nicaragua.

About Santiago
I was raised in a non-christian family. I grew up with a hearth full of resentment for my parents, I was lost, when I was 13 years old I used to drink alcohol, at the age of 20 I try to take my life. I remember that the last time I tried to take off my life I asked God: "if you really exist, give a way out"
Now I know God has another plan for my life. On february 6 of 2005 God gave me a way out. Brothers of my actual Church came to my house and share the Gospel of God with me. I understood that I was a sinner and that I needed the forgiveness of God, that day I choose Jesus as my Lord and Savior, that's the best decision I had made in my entire life.
As time goes by God healed my hearth. I learned to love my parents and I started to visit a church and take active participation there. At the age of 23 God called me to serve him as pastor, I serve him for 10 years. In 2018 Guillermo Aguilar, who used to be the ministry coordinator of WOL Nicaragua at that time share with me what WOL Nicaragua ministries works for and invited me to pray to know if it was God´s will to join to their team as a full-time missionary, I seek for counsel and I understood that I was God's will for me to star praying in that direction.
2018 was my last year as a pastor, in 2019 I started to collaborate with WOL Nicaragua, I helped in areas like: training for churches youth leaders and evangelism coordination. In 2020 I understood that God's calling for me was to serve in WOL Nicaragua. On November 16 of 2020 I was approved as a full-time missionary of WOL. I truly believe that the purpose of serving a living God is to serve the people He created, serving God has worth it and I'm thankfull with God because He sustain me.


"I thank Christ Jesus our Lord, who has given me strength, that he considered me trustworthy, appointing me to his service" 1 Timothy 1:12
Contact Information