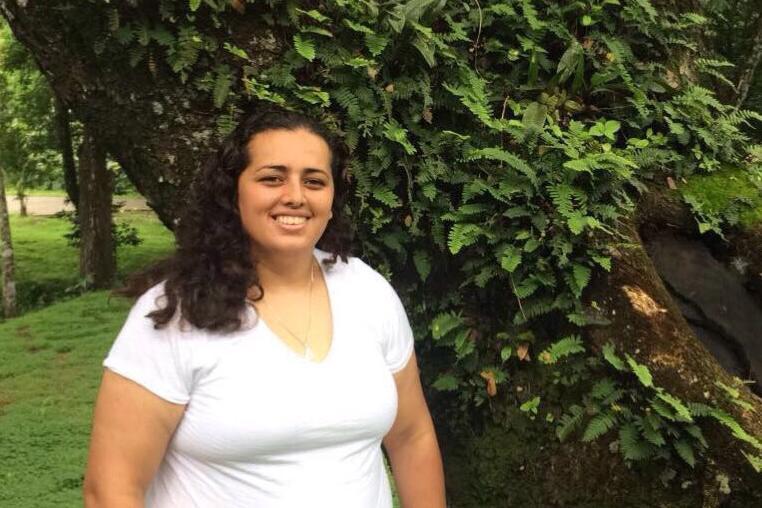 ---
Ministry Description
During the year I am involved in different evangelistic activities in high schools and camp.Also in Bible Clubs, Counseling and Discipleship.

Learn more about the ministry in Costa Rica.

About Alejandra
I had the opportunity to meet Christ in January 2002 in a Word of Life Costa Rica Summer Camp; with my counselor I understood in the light of the Word of God that I was a sinner, separated from God (Romans 3:23), that nothing I could do or fail to do could save me (Gal 2: 16), only by believing in the sacrifice that Christ made on the cross for me (Romans 5: 8). That day I made the decision to accept Christ as my Savior. Since then I'm sure that the day I die I will go to heaven and spend eternity with Christ.

In July 2006 I decided to dedicate my life to the Lord, I prayed to God that I wanted to share with others what others had taught me, evangelism and discipleship. So from that time God began to place the desire in my heart to prepare to serve Him full time.

God gave me the opportunity to go to the Word of Life Bible Institute in Argentina for 3 wonderful years. During that time, it was that God finished to confirm that His plan for my life was to serve Him full time in Costa Rica. He did it through different Bible verses like 2 Timothy 1: 8-9. I prayed a lot to seek God's guidance especially during my third year.

I looked for counsel from people that I knew they were going to guide me with the right word. So by the grace of God since June 2014 I am serving as a missionary here in Word of Life Costa Rica and it has been a privilege for me to be part and see so many young people make decisions for Christ.


Micah 4:5 All the nations may walk in the name of their gods, but we will walk in the name of the Lord our God for ever and ever.
Contact Information
alech89@gmail.com
alechaves@pdvcr.org