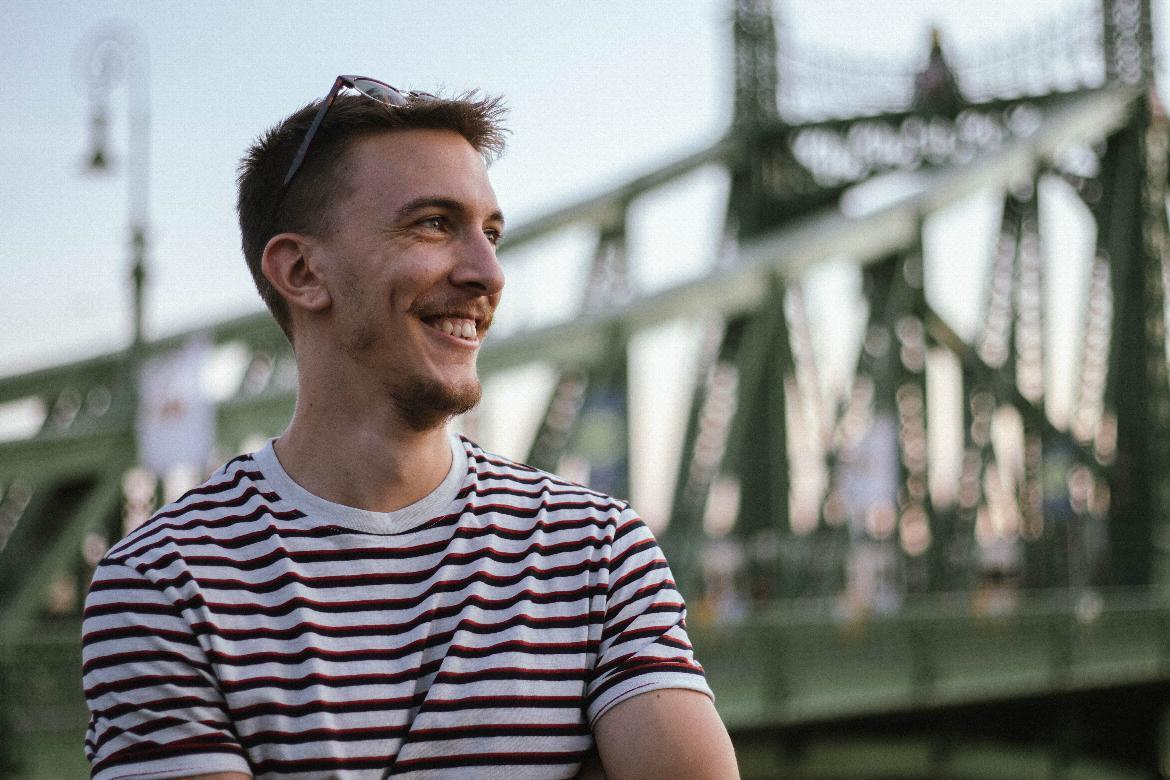 ---
Ministry Description
My 2 main responsibilities are working with marketing and leading our camp crew.

As a marketing staff, my work and hope is to reach as many young people with our camps and our Bible Institute as possible. I serve so our ministries can reach more people with the Gospel and disciple more people.
Leading the camp crew includes recruiting, training, organizing and discipling our volunteers. I try to create an environment for them where they can do their work well and also grow spiritually as they serve towards our campers.

Learn more about the ministry in Hungary.

About Daniel
I grew up in a Christian family, so all my life I was going to the church and Sunday school every week, I came to the Word of Life Hungary summer camps and I started going to my church's youth meeting at the age of 14. I can say that I heard the Gospel hundreds of times, yet I didn't really care about it. I've never been a big troublemaker, mostly because I thought that at the end God will judge me by what I do and don't do.
I believe that I understood the Gospel and accepted Christ as my Savior at a younger age, but because of the influence of the world I didn't care too much about who God is and what his will is for my life. It was like this until I came to WOL Hungary in 2014 November for 3 weeks of internship. God used this place, the people here to really change my heart, my thinking and my entire life. Even during the first 2-3 years I thought I know what I have to become, but at our Missions Conference in January 2017 I realized that there is no greater joy and privilege for me than following Him wherever He leads me. That weekend I dedicated my entire life to the Lord and decided to say yes to His calling and become a full-time missionary!

Brothers, I do not consider that I have made it my own. But one thing I do: forgetting what lies behind and straining forward to what lies ahead, I press on toward the goal for the prize of the upward call of God in Christ Jesus. (Philippians 3:13-14 ESV)
Contact Information
barbaricsdaniel@eletszava.org
+36305172236

Toalmas
Kokai u. 2.
2252
HUNGARY