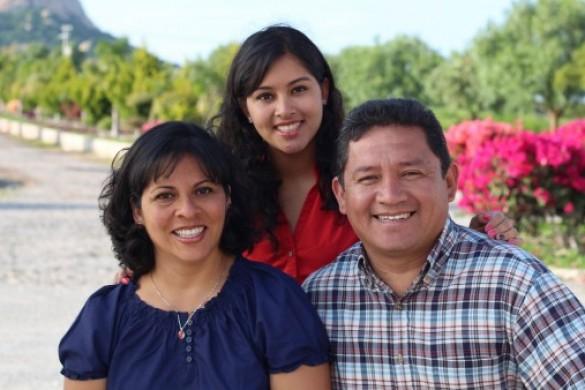 ---
Ministry Description
Carlos y Carina are the Region coordinators in the states of Morelos, Puebla, Vera Cruz and Hidalgo.

Learn more about the ministry in Mexico.

About Carlos
I was born in the state of Yucatan to a catholic family. From a young age, I started to form bad friendships and make wrong decisions. When I was twenty years old, a friend shared with me about Christ and that day I accepted Him as my Savior. After finishing college, I left for Argentina to study in the Bible Institute. In Argentina, I was taught the Word and challenged to serve the Lord. I met my wife there and we have now been serving with Word of Life Mexico since 1996.

About Carina
I was born in San Juan Argentina. When I was ten years old I started noticing many problems with my parents. One day, my brother and I were invited to a Bible Club. After four weeks of going to the Bible Club I understood what Christ did for me and accepted Christ as my Savior. I was discipled and at the age of seventeen I started my first year at the Bible Institute. In my three years of studies God confirmed that I was suppose to be a missionary and bring the message of Salvation to others. I met my husband in Argentina and we have now been married and serving the Lord in Mexico for eighteen years.
Hebrews 12:28
Contact Information
car.luna.nov@gmail.com
pdvcentroeste@hotmail.com
+52 222 508 4427