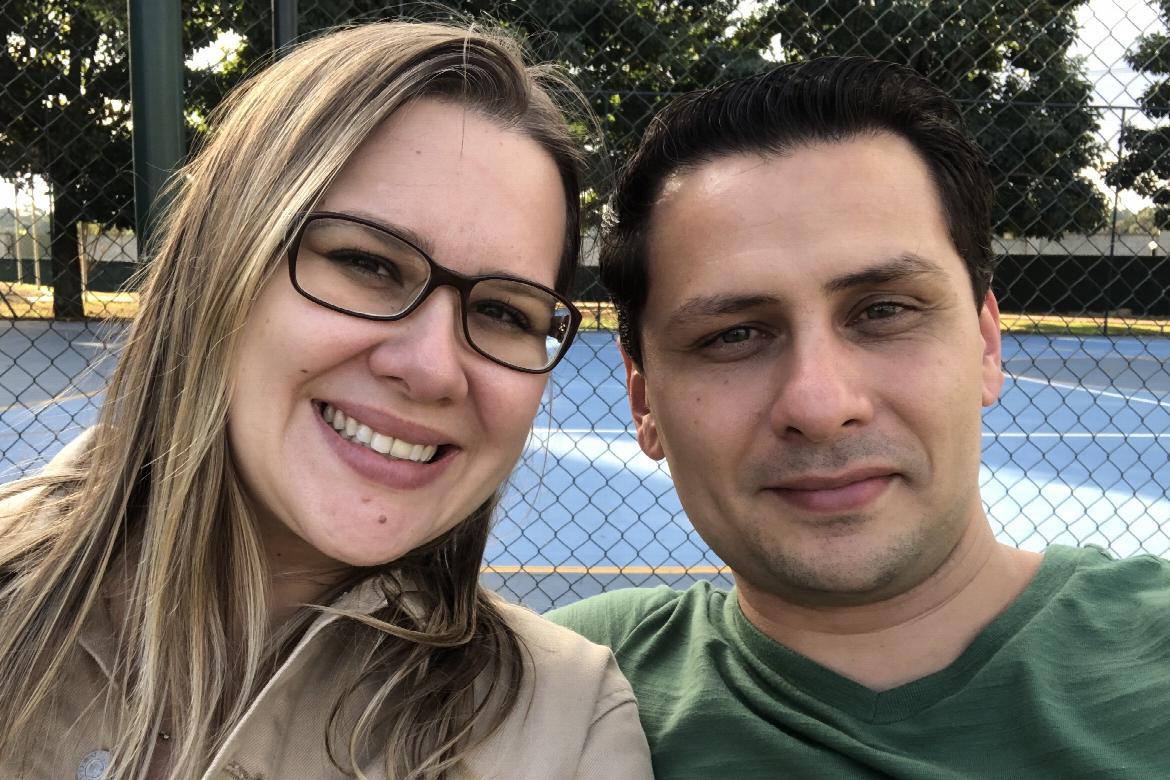 ---
Ministry Description
After serving for 16 years as a pastor at Itaim Baptist Church, in São Paulo (Brazil), Felipe "Café" and his wife, Kathya, decided to take a step of faith toward of a new ministry. The couple had been praying since 2018 that God would use them even more effectively in expanding his Kingdom. God directed them by giving the conviction that it was time to become missionaries and work directly with families and their multiple needs.

Since 1963, Word of Life Brazil has sought to serve families through summer and winter seasons at its Inn. Annually, more than 3,500 people are reached through the current WOL Inn programs. In 2021, the senior leadership of Word of Life Brazil decided that it was time to expand and innovate the ministry with families and children, to serve in an even more relevant and timely way. So, they invited Felipe and Kathya to join its missionary team and to take on this ministerial front.

Felipe and Kathya's ministry with families and children have two fronts of action, always in partnership with the local churches. There is a centrifugal focus (outward) where Felipe and Kathya support Christian families in their original contexts. Some initiatives of this focus are training for ministry leaders (women, men, couples, children, seniors), carrying out conferences on specific topics, creation of online courses and various digital content, etc. Furthermore, there is a centripetal focus (inward), in which the couple support Christian families in the context of the Word of Life locations or in other strategic locations. Some initiatives of this focus are camps for children, specific conferences (men, women, couples, children, educators), couple's retreat, and lead and renew the training and fellowship experiences for families during the Inn seasons

In addition to these fronts, Felipe and Kathya also have an intense ministry with Word of Life itself, where they are responsible for the care and training of current missionaries and for attracting new missionaries for the ministry with families and children.

Felipe also is part of the ministerial leadership team of WOL Southeast Brazil, actively participating in the decisions concerning that region.

Learn more about the ministry in Brazil Southeast Sao Paulo.

About Felipe
Felipe Nascimento, better known as Café, was saved by Christ in a winter season at Word of Life camp in Atibaia, Brazil, and dedicated thirteen years of his life serving as volunteer staff in that same camp. During this period, he graduated in Communication, worked as an advertising professional and screenwriter, and then went to study at Word of Life Bible Seminary. Café was a full-time pastor at Igreja Batista do Itaim, in São Paulo, SP for 16 years and during all that time he has collaborated with Word of Life as visiting lecturer in its theological schools and events.
About Kathya
Kathya Nascimento was saved by Christ in a summer season at Word of Life camp in her homeland, Paraguay. After completing high school, she went to study at Word of Life Bible Seminary, where she met Felipe and got married in 2006. Kathya has degrees in Theology, Business, Education and Spanish, but what she really loves to do is invest full time in the lives of the couple's three children: Lucas (2011), Melissa (2014) and Olivia (2018).
Galatians 2.20 - "I have been crucified with Christ. It is no longer I who live, but Christ who lives in me. And the life I now live in the flesh I live by faith in the Son of God, who loved me and gave himself for me".
Contact Information
cnascimento@wol.org
Endereço:
Alameda Periquitos, 98
Recanto Tranquilo, Atibaia, SP
12949-150

Telefone: +55 (11) 98677 5711