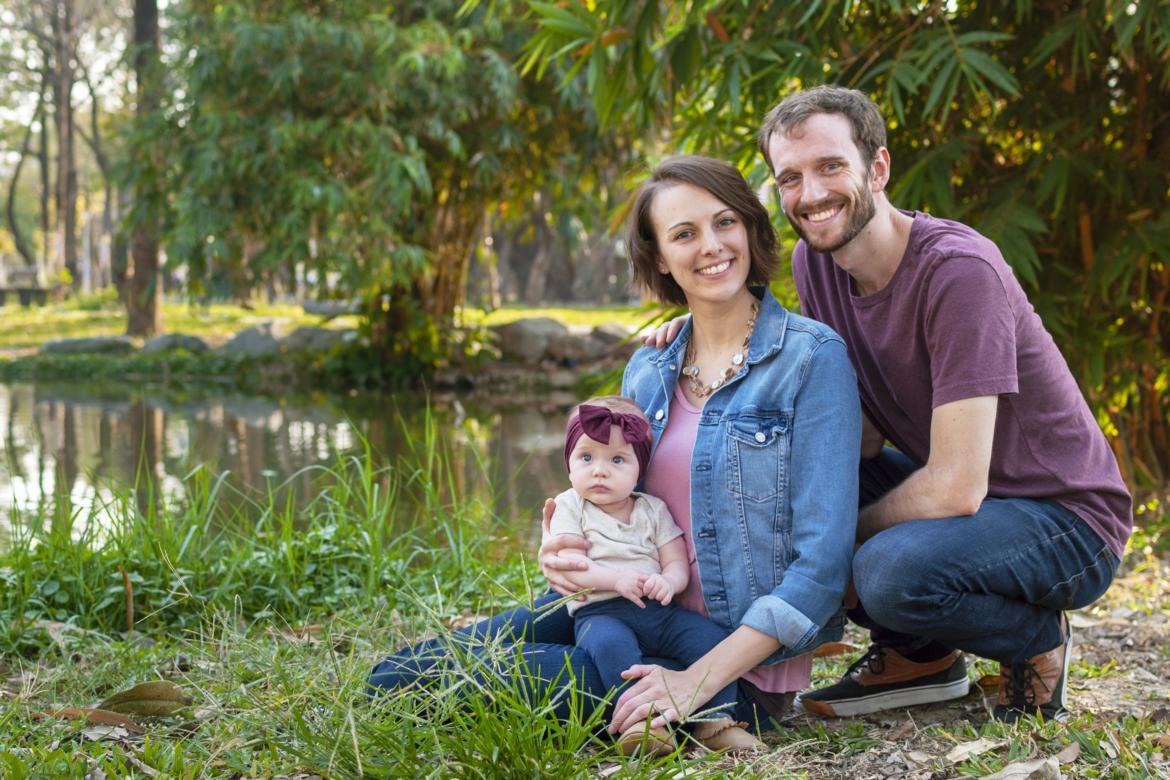 ---
Ministry Description
We desire to reach the lost and to teach and disciple young believers through Bible study and leadership training so that they may in turn effectively reach their own people for Christ. In Taiwan, ancestor worship is regularly practiced alongside Buddhism and Daoism, and most people live in fear. Kaohsiung City alone has 1,481 temples. Although in recent years there has been a rise in Christianity, the percentage of believers in Taiwan still stands below 5%. Our hearts ache for the remaining 95% still without the hope of the gospel.

We spent the first two years of our ministry in Kaohsiung City, Taiwan studying Chinese and building foundational relationships vital to our future ministry. Now, as we have completed our language training, our focus will be to expand the Word of Life ministry by doing things like summer camps and Church Leadership training.

Learn more about the ministry in Taiwan.

About Dale
I was raised in a family that loved and served God. I grew up believing that Jesus Christ paid for my sins on the cross. I am thankful for the protection God gave me as a child from what the world had to offer me.

I attended the Word of Life Bible Institute with the plan to attend for only one year, then pursue my own desires: a skateboarding career. During that year I grew a lot in my walk with the Lord. I decided I needed more knowledge of the Bible, so I took another year to spend at Word of Life. Through both of the years there, I began to have a desire to serve God in the ministry, more specifically in Asia. At the end of my second year at WOLBI, I was given the opportunity to go to Taiwan for two years. Through my time there, I saw people who's lives were consumed with idols and ancestor worship in desperate need of the gospel. My heart is burdened for them to know Christ. My passion for them isn't only to see them come to come to salvation, but to disciple them and see them reach their own country for the Lord.
About Anne Marie
I grew up in Arlington, Ohio, in a large family. My parents became Christians when I was five years old, and I saw a dramatic change in their lives. They began taking me to the local church where I learned about the ten commandments. Having always been a perfectionist and a people pleaser, I was frustrated that here were a set of rules that I could not keep no matter how hard I tried. My mother used this frustration to bring me to the cross, and I could rest in the fact that I did not have to work for my own salvation any longer.

I attended Pensacola Christian College where I received a Music Ministries degree in 2010. Through the experiences that I had in school, God led me to know I wanted to be in full time ministry. At the end of my time at PCC, my dad told me about a ministry called SYME in Taiwan and thought it would be a good fit for me. I decided to try it out and I loved it! I could see such a need in Taiwan being fulfilled though this discipleship program. I returned back in the summer of 2011 where I met Dale. I returned to the States that fall while Dale finished up the last year of his WOL internship. We were married on August 3, 2013.


Ephesians 3:20-21
Contact Information
drnolan@wol.org
Skype: dalenolanjr
61 Guanyuan Rd Lane 121
Feng Shan District, Kaohsiung City 830
Taiwan

Dale's Number: 419-672-1605
(works for texting, I can only call out on this number, can't answer incoming calls but will return them if you leave a message.)