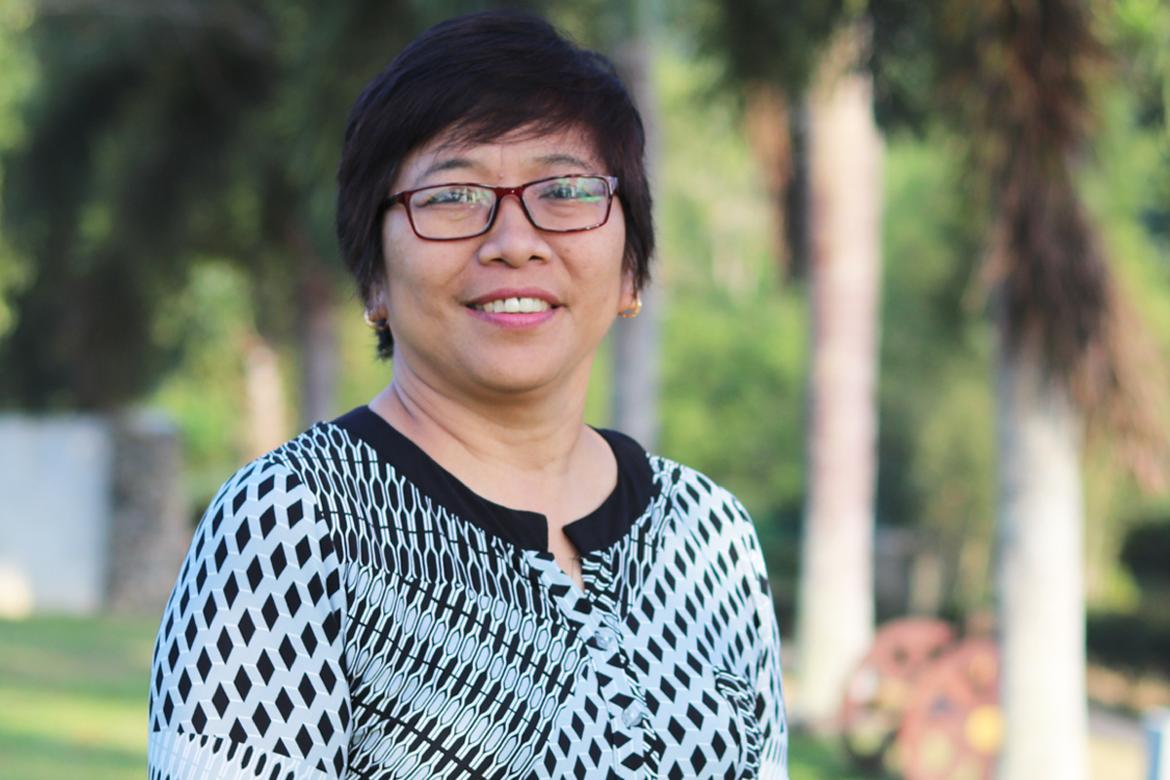 ---
Ministry Description


Learn more about the ministry in Asia 2.

About Elena
My Ministry Profile
I am Elena Asuncion, a graduate of Bachelor of Science in Architecture from Adamson University. I also have a diploma in Biblical Studies from Word of Life Bible Institute (WOLBI) Philippines. I came to know the Lord through a Bible study in our place. The same year, God led me to study at WOLBI. After graduation, I worked as draftswoman at a Korean company for five years. In 2000, I joined Word of Life (WOL) Philippines in Laguna as a Local Church Ministries staff. Eventually, I worked as the Business Manager as we were starting to build the new campsite. I was with WOL Philippines for 12 years.

My Discipleship Experience
Joining a discipleship team, I moved to my home church in Bulacan in 2013. For six years, I mentored college students and young professionals. God gave me the opportunity to journey particularly with 11 ladies. They eventually became the core leaders of our youth & young professionals network.

My First Time in Southeast Asia 2
In November of 2018, I had the chance to visit Asia 2. For six days, God worked in my heart to pray to become part of WOL Southeast Asia 2. During the trip, I was able to interact with some of the locals talking with them, getting amazed with their desire to learn English, and seeing their need for Christ.

Why Southeast Asia 2?
It is the most populous Muslim majority county in the whole world with 87% declared Muslim, 9.8% Christian, 1.69% Hindu, 0.72% Buddhist and 0.56% other faith. It's also interesting that 27.3% of the Indonesian population is aged 14 and 66.5% between 15 and 64 according to a recent study.

God has a great plan with this people and He wants me to join with Him in His redemptive work in this country.








"I am the vine; you are the branches. Whoever abides in me and I in him, he it is that bears much fruit, for apart from me you can do nothing." ~ John 15:5
Contact Information