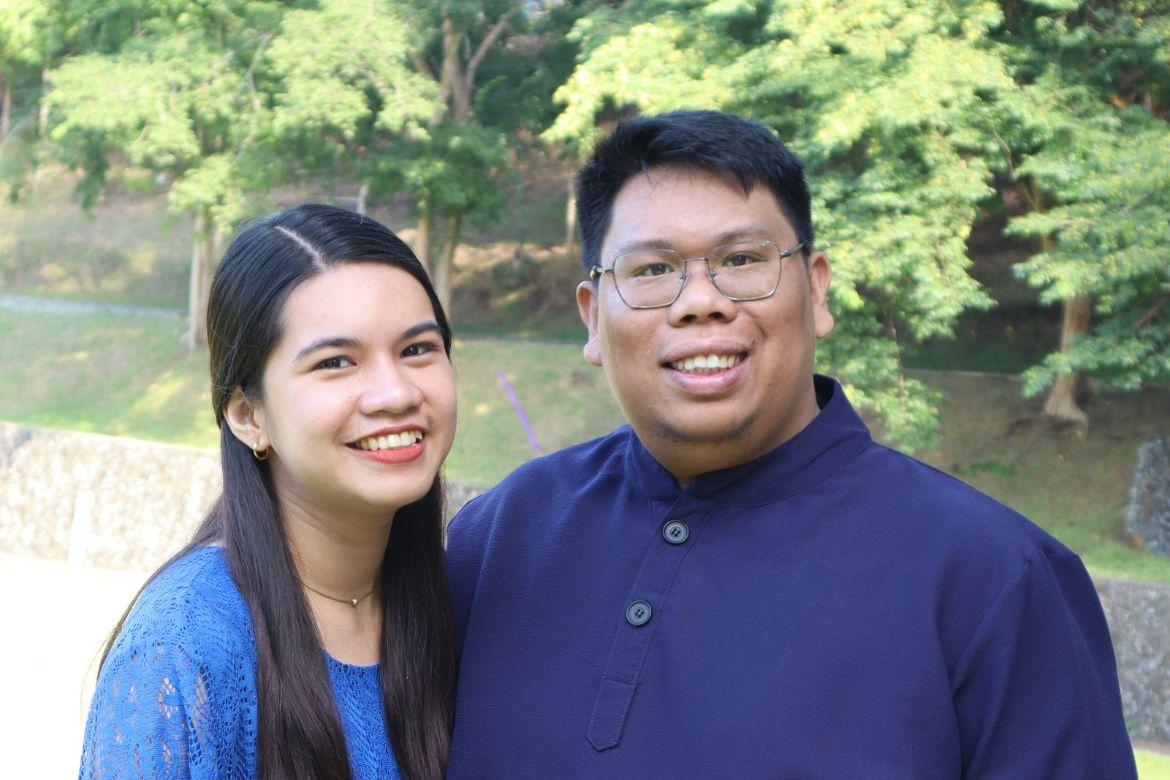 ---
Ministry Description
I am one of the missionaries of Word of Life Philippines under the Local Church Ministries. Our ministry is to provide training in evangelism, discipleship, and youth ministries. We also provide seminars that deals with the current issues that youth face today. The philosophy of our ministry is "Creating opportunities in evangelism and discipleship for every student, in every church on every island."

Learn more about the ministry in the Philippines.

About Ezra
I was born in a Christian family and was raised in a Christian environment. My parents are both staff of Word of Life Philippines, and growing up I was exposed to the different ministries of Word of Life and our Church. My greatest exposure was when I turned seven years old. It was the evening of Sept. 12, 2003 when my mom called me into her room. Then she started to tell me a very familiar story; the story of Jesus, she told me that Jesus was the Son of God and that He died on the cross to pay the penalty of my sins, she told me that He was buried and on the third day He rose again. Everything was very familiar to me until she told me that whoever believes in this shall not perish but have everlasting life. I heard the story a lot as I was growing up, but it was only on that night when I realized that I have to trust Jesus as my Savior. That night I trusted Jesus with all my heart and my mom and I thanked Him for all that He has done for us through a prayer. Afterward, we prayed my mom reminded me that nothing could separate me from the love of God which is in Christ Jesus our Lord. Years later I had been given a lot of privileges to be involved in various short-term mission trips around the Philippines. It was through those trips that my eyes were opened to the reality that my country (Philippines) is not even close to being a Christian country. God used this reality to stir my heart to acquire more training in Evangelism and Discipleship through the Word of Life Bible Institute's one-year program called SBS (School of Biblical Studies). After my SBS, I went to a Catholic College in Calamba Laguna, I was after my dream to become a basketball coach and a high school teacher but God has something else in mind for me. It was during a Mass held by the school when God gave me the burden to reach out to my fellow kinsman, I can vividly remember sitting in the middle of thousands of people agreeing to a different kind of Gospel and it was at that time when I prayed a simple prayer saying "Lord here am I send me." After the school year 2014-2015 I prayed about my desire to pursue further training in the ministry and God answered my prayers through a verse in Isaiah 41:10 "fear not, for I am with you; be not dismayed, for I am your God; I will strengthen you, I will help you, I will uphold you with my righteous right hand." And the approval of my parents. It was during the summer of 2015 that I gave my dreams up to the Lord and committed my life to serve Him in full time ministry.

Ezra 7:10 For Ezra had prepared his heart to seek the Law of the LORD, and to do it, and to teach statutes and ordinances in Israel.
Contact Information
EzraRico@wol.org
Word of Life Camp
Brgy. Perez
Calauan, Laguna 4012
Philippines