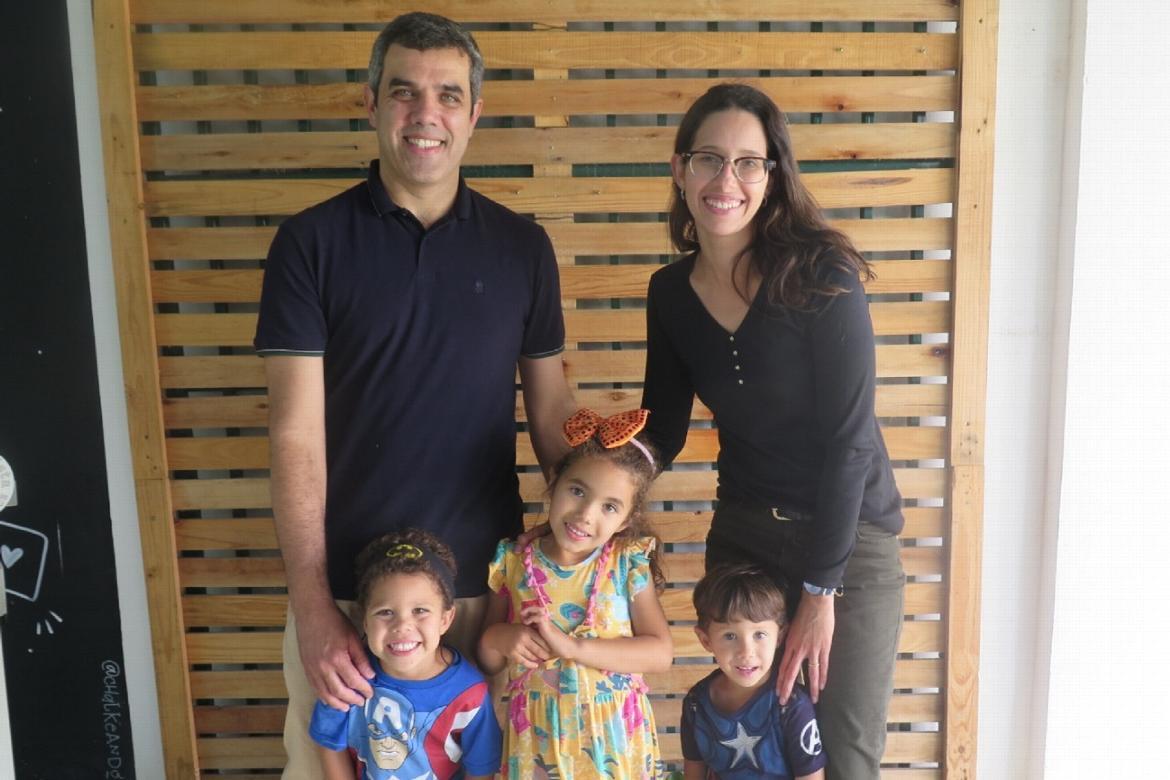 ---
Ministry Description
We have been serving as missionaries at WOL São Paulo - Brazil since October 2019. Before that, we had the privilege of serving at WOL Hungary from 2010 to 2017 and at WOL South Korea from 2017 to 2019. In São Paulo Filipe serves as Dean of Graduate School and Professor. We are so thankful to the Lord to be able to invest in the lives of those who want to know more about the Lord and serve better in their churches and ministries. We have three children, Emma (born March 2016), Samuel (born June 2018) and Amós (born July 2019).

Learn more about the ministry in Brazil Southeast Sao Paulo.

About Filipe
I was born into a family without any involvement with religion. However, I had the joy of being raised by parents who really cared about me and gave me good values for life. But when I was 9 years old, my parents got divorced, and when I was 10 years old, I moved to another city where I lived with my mother and step-father. When I was a teenager I faced the typical, yet difficult things that most teenagers face, but I had the privilege of not being involved with things that could have harmed my life. When I was about to turn 17 years old I got saved. It was then that I understood that just being a good person for God wasn't enough. I was a sinner who needed the forgiveness and salvation that only Jesus could provide. That is how I came to know the Lord and He has changed my life. The following years I got involved in the church and learned so many great truths from the Bible. This helped me to grow in God's knowledge and in dependence on Him. It also helped me to understand that the Lord had chosen me to become a missionary.
About Carol
I had the privilege of being born in a Christian home. My family was always committed to the service of the Lord and my father has been serving as a pastor for more than 30 years. My parents always taught me the Word of God and the importance of depending on Him in my life. When I was 8 years old, in a special program for children in the church, I understood that I needed Christ to forgive my sins. I learned that salvation was not dependent on external appearances or things that I could do, but that it could only be found in Jesus Christ. He is the One who is able to give me a new life through faith in His work on the cross. Since that day, God has been working in my life constantly, helping me to see my mistakes and to mold my character according to what He wants.
"And what you have heard from me in the presence of many witnesses entrust to faithful men who will be able to teach others also." 2 Timothy 2:2
Contact Information
filipesantos@wol.org
+55 (11) 93002-1832
+55 (11) 93002-8185