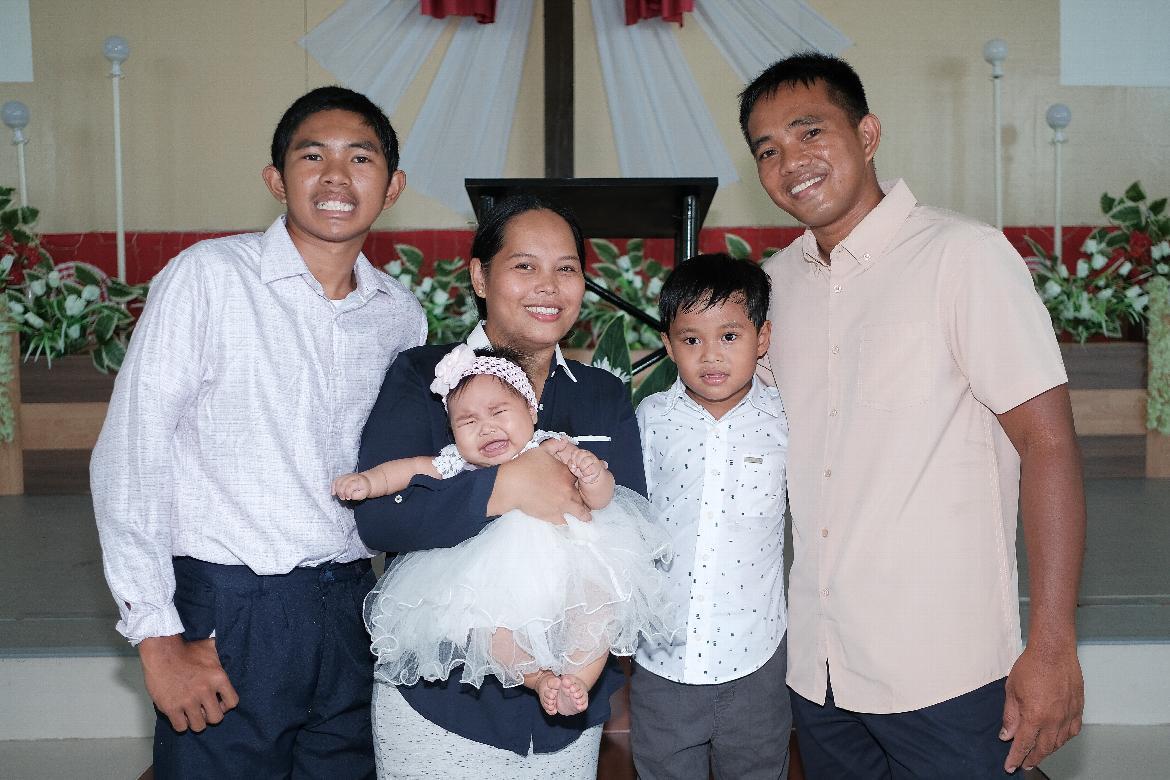 ---
Ministry Description
Hi, we are Ian and Sem and we are Sports Ministry Missionaries at Word of Life Seaside Bible Camp. We organize Sports Events in and out of Word of Life Seaside Camp to create evangelism opportunities. We do that by connecting to churches and Pastors, or through direct invitation to companies or individuals. We also have a weekly basketball clinic where we incorporated our discipleship program.

Learn more about the ministry in the Philippines.

About Ian
I was a lost sinner saved by the grace of God and now, with the same amazing grace of God, I live to serve Him.
I love basketball and God used the ministry of Word Of Life Bible Basketball Ministry so that I can know and have a relationship with Him. February 27, 2009 was the day I surrendered my life to my Lord and Savior, Jesus Christ. Three years after my salvation I decided to go study at Word Of Life Bible Institute. There, God gave me the burden to reach young men who was lost like me. After BI, I became a maintenance staff at WOL Seaside Camp while doing Bible Basketball Ministry alongside and now I am a full-time Sports Ministry Missionary. Sharing the gospel with young people, teaching them with the truths from the Bible, ushering them to churches and discipling them to make disciples, while helping them enhance their basketball skills is the core of our ministry we call the Game of Life.
About Sem
I am grateful for my Christian mother who would take me and my siblings to church, and prayer meetings as we were growing up. I have heard the gospel and even prayed to receive many times but only had the peace and assurance of my salvation when I was a college student already. It took me some time but I am truly grateful for that journey, God is sovereign in all areas of my life.

Five years after college I met Ian at WOL Seaside Camp, we became friends, fell in love, and got married. We have Yuri, a grade-8 student, Toby, a four year old energetic little boy and we have another little one coming out on December, by God's grace. Our family is growing and its exciting, but what's also exciting is how God is leading us to grow in love and in service for Him.

Joshua 24:15 ".... As for me and my house, we will serve the Lord".
Mathew 28:19-20 "Go therefore and make disciples of all nations, baptizing them in the name of the Father and of the Son and of the Holy Spirit, teaching them to observe all things that I have commanded you; and lo, I am with you always, even to the of age.
Contact Information
ianay@wol.org
Word of Life Seaside Bible Camp, Barra, Opol, MIsamis Oriental Philippines, 9016
celll#: +639913859881