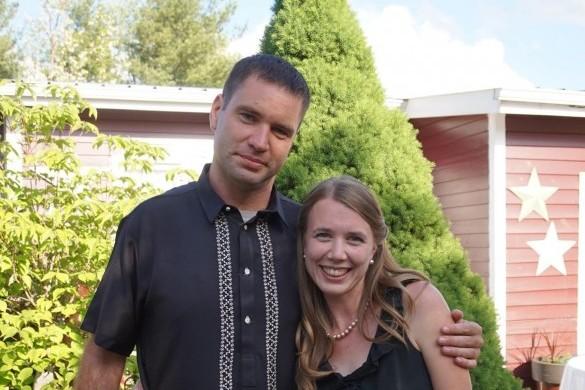 ---
Ministry Description
Joel serves as the IT Administrator for Word of Life Philippines. He is also involved with ministry projects and camp development.
Rachel serves in an administrative role helping facilitate visas, finances, ministry communication and hospitality

Learn more about the ministry in the Philippines.

About Joel
I identify with the apostle Paul when he says, "But by the grace of God I am what I am". God has given me what I do not deserve and not given me what I do deserve. I grew up going to church and hearing the gospel. I grew up knowing about the Lord Jesus but I did not know Him personally. It was not until my early thirties that I reached the end of myself and I trusted Jesus as my Lord and Savior. Up to that point, I had done most things in my life my way. I had not given much thought about what God may have me do. I basically had a value system that said if I was not hurting anyone else and tried to help people when I could then I would be acceptable before God. All the other details I would get straight with God when I was older.
When I heard the Gospel once again in my 30's, I truly trusted Christ as my Lord and Savior. It was at this point I had a desire to read and understand God's Word and do life His way. I also wanted to be around other believers and be a part of a local church. It was by getting involved with a local church that I grew and started to serve. Step by step as I followed the Lord's lead, I ended up in the Philippines as a missionary with Word of Life. This is also where I met my gift from the Lord, a partner to serve with, my wife Rachel. We now together serve here in the Philippines, with a desire to fulfill the calling He has on our lives.

About Rachel
I had the privilege of growing up as a missionary kid in the Philippines. From as early as I can remember, my parents taught me about Jesus love for me and modeled His love in their lives. At a young age I understood my need for a personal relationship with Jesus Christ and chose to put my faith in Him alone for salvation.

Over the years God has been teaching me what it means to trust Him and follow His leading. As a teenager, I dedicated my life to serving the Lord during a Word of Life Philippines summer camp, and since then, God has given me many opportunities to be involved in the lives of people both through local church and international ministry.

In the fall of 2008 the Lord began opening the door for me to return to the Philippines as a full-time missionary with Word of Life Fellowship. What a joy it is to be back in a country that I have grown to love. I am thankful for God's faithful direction in my life and for the opportunity to be involved in training young men and women to know, love and serve our Lord and Savior, Jesus Christ.
Philippians 3:8 - Indeed, I count everything as loss because of the surpassing worth of knowing Christ Jesus my Lord.
Contact Information
joelshelley@wol.org
Cell # 434-218-3714

Word of Life Camp
Brgy Perez
Calauan, Laguna 4012
Philippines