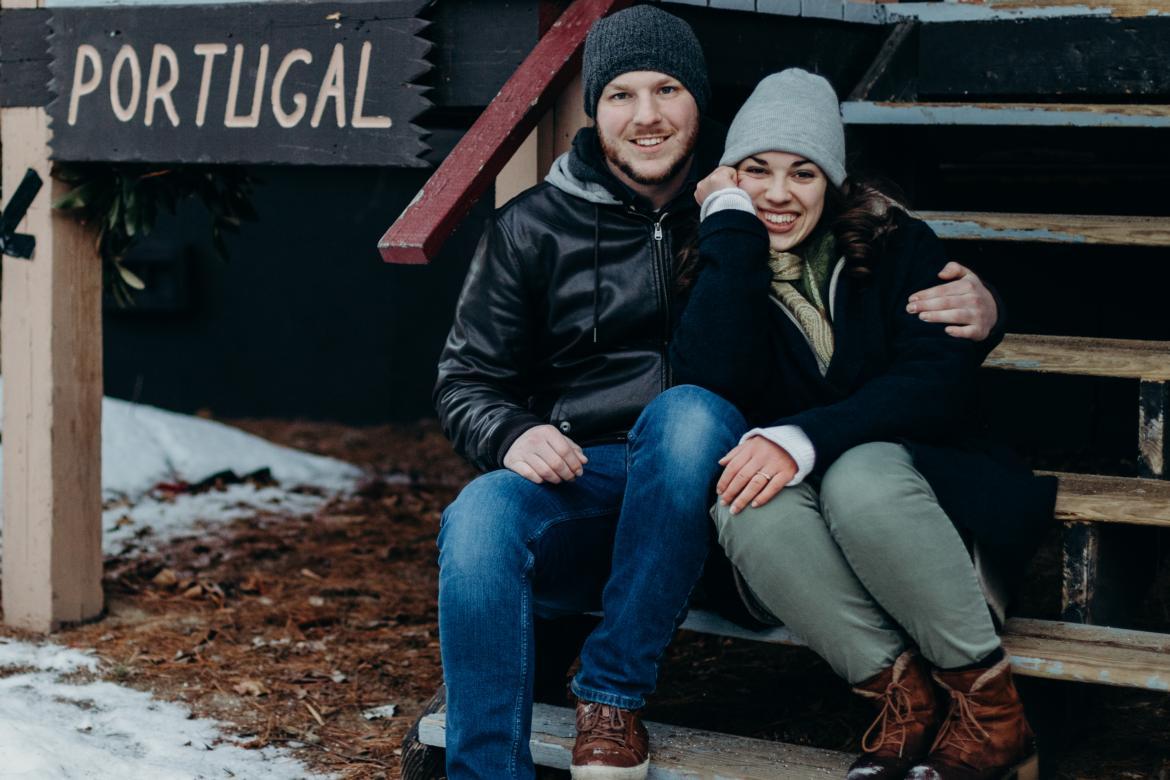 ---
Ministry Description
We desire to ignite a passion for evangelism across the European continent. This can happen by utilizing the pre-existing platform ministry of WOL to train church people, missionaries, and students to impact their own language groups for Christ. We are able to provide resources, training, and hands-on experience in the work of sharing the Gospel in churches and Bible schools around Europe. This is lived out in the context of street evangelism and personal witnessing. Word of Life has 23 ministry locations on the European continent, all of which can benefit from our evangelistic efforts. We are ready to supply training, materials, and equipment to these various field locations. Our hope is to see new believers become disciples who are making disciples. This can be accomplished by sharing our lives with the people around us, conducting evangelistic seminars, open-air outreaches, and by encouraging lay people and missionaries to make engaging in evangelism a priority in their lives. We take the Great Commission seriously and understand evangelism is only the beginning of our efforts in seeing the lost become disciple-makers themselves. Follow-up with new believers is a key aspect of our ministry and results in the building up of the Body of Christ.



Learn more about the ministry in Portugal.

About Jeff
SAVED: Jeff was saved on November 14th, 2010 during a service at his home church. That morning the Gospel was clearly proclaimed to him from the pulpit resulting in him knowing Christ as his personal Savior. For the first time ever, he understood the Deity of Christ, as well as His death and resurrection for our sins. Placing his trust in Christ alone, Jeff received the gift of eternal life in Christ.

DEDICATED: Following his conversion, Jeff dedicated his life to Christ while attending a Dare 2 Share conference in Redmond WA. Coupled with this event was the death of his good friend Aaron who suddenly passed away in the middle of the night. Aaron had trusted Christ only hours beforehand. Seeing the power of the Gospel, Jeff then committed his life to share the Gospel with the lost around him. Later, he attended the Word of Life Bible Institute where he dedicated his life to be an Open Air Missionary. For the next four years, he served under a seasoned evangelist, Sam Frey, in NYC and countries around the world. Through this and a Word of Life missions conference, a burden for the nations of Europe was placed in Jeff's heart.

CALLED: While preaching the Gospel in the NYC subways Jeff was given the opportunity to lead a man to Christ while he was contemplating jumping in front of the next train. Seeing this man come to Christ instead of committing suicide jarred Jeff and caused him to commit his life to serve the Lord through evangelism. Later, he participated in a missions trip to Poland where he saw he could be used in Europe as an evangelist. A burden to reach into the nations of Europe with the Gospel had been placed in his heart.
About Phoebe
SAVED: Phoebe was saved as a four-year-old. After having watched the Jesus-Film, her mom explained the Gospel to her and Phoebe remembers understanding it that day. She understood that she was a sinner and knew she had a need for the Savior, Jesus, who died in her place and rose again.

DEDICATED: Phoebe dedicated her life to Jesus on the Word Of Life Island as a 13-year-old. She understood it's not a matter of repaying Christ, but rather of thanking Him and living the abundant life that is already ours to have as believers and adopted sons and daughters of God. She wanted to live her life telling others about salvation that is found in Jesus.

CALLED: Having grown up in East Germany, Phoebe desires to be a part of telling Europeans about Jesus and connecting the Christians that are already there. Phoebe and Jeff met in Portugal doing just that, and now her job as a wife is to help Jeff in that very calling which he also has had, ever since before they met.
"And He said to them, "Follow Me, and I will make you fishers of men." Immediately they left their nets and followed Him." - Matthew 4:19-20
Contact Information
jrwelch@wol.org
Jeff and Phoebe Welch
Regional Evangelism - WOL Europe
Word of Life International Ministries
PO BOX 600
Schroon Lake, NY 12870
Cell/Whatsapp 518-338-5449