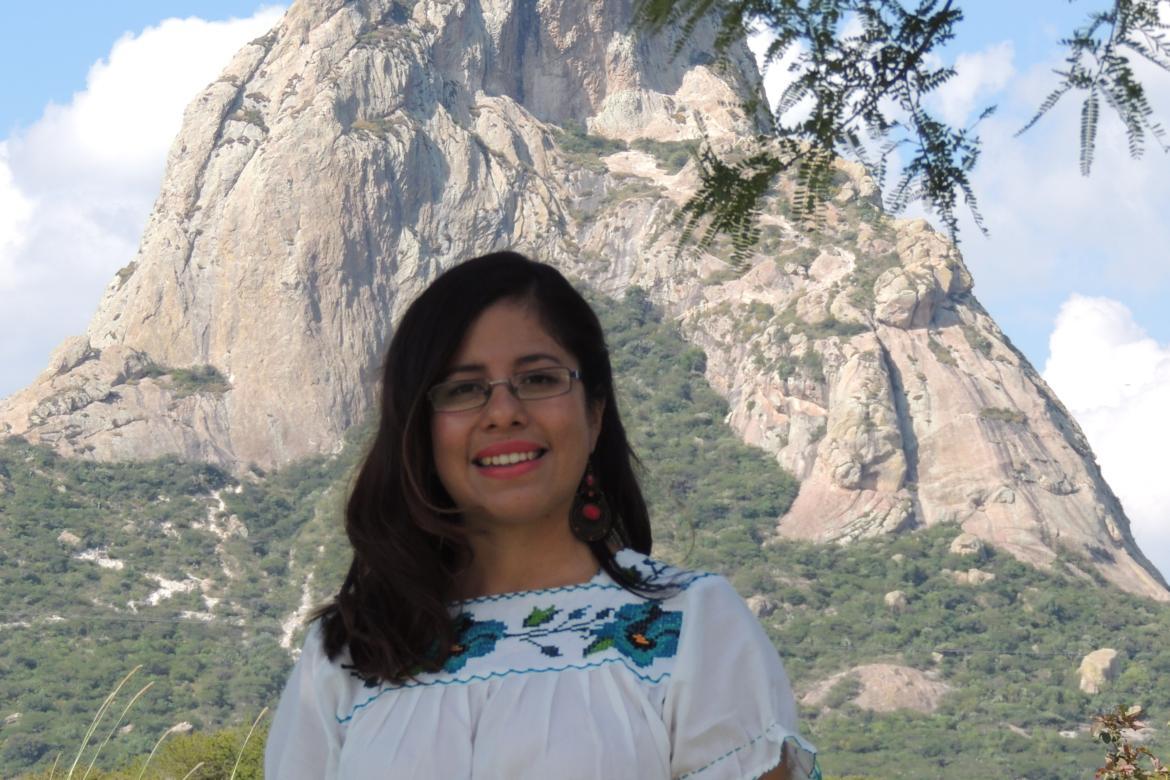 ---
Ministry Description
By the grace of God, I am assisting in the Study Department of the Bible Institute in Mexico during the week. This is a great chance to share time with the girls students and influence them to be more like our Lord. And on weekends I am promoting the ministries of the Bible Institute in the local churches around the Bajio area; looking for opportunities to the students to serve and put into practice what they have learned during the week. It's a real pleasure to serve my God and remind every day that it is not only about what we do, but about who we are in Him.

Learn more about the ministry in Mexico.

About Liliana
I was born in a God-fearing home. My parents were responsible to teach us the Word of God and during the week we had a time to study and meditate the bible as a whole family, it was a time in which our dad shared with us as children the gospel. Even though, I was very close to everything that had to be with the gospel in different ways, I never took a real decision for Christ, until I was 12 years old. It was in a Sundayschool day when a missionary share with us Isaiah 1:18, that day he talked about our conditions as sinners and the consequences of our sin (Romans 3:23). That day I took a decision for Christ as my saviour and I was shure that since that day I would be His daughter for the eternity.
I grew up serving in my local church, teaching the bible and helping in everything that I could; years later by the grace of God I could teach in some schools and in grade levels, and also influence the life of many children and parents. One day, when I was studying a lesson, I read Psalms 16:11 and it turn so real for me that in that moment God remind me His calling towards me in a Missionary Conference in 2009. And he didn't just call me to have a full relatonship with him but also to be able to enjoy seeing how people came to him repented; inside of me there was a stronger feeling to share an alive hope to the ones that were lost. So, I decided to give the step of faith and get prepared in "World of Life" Mexico Institute.
Respecting to my calling to serve in a full-time form, it was in my third year of the Bible Institute when I knew that my calling would be in full-time and that the Lord would take me to the place where I could share the Gospel , and be a reflect of His love and inspire others to be like Jesus. I would never change the joy of serving my Heavenly Father for anything else.


"You make known to me the path of life; in your presence there is fullness of joy; at your right hand are pleasures forevermore." Psalm 16:11
Contact Information
lilianaaparicio@wol.org
(775) 136-81-40
liliaparicio27@gmail.com