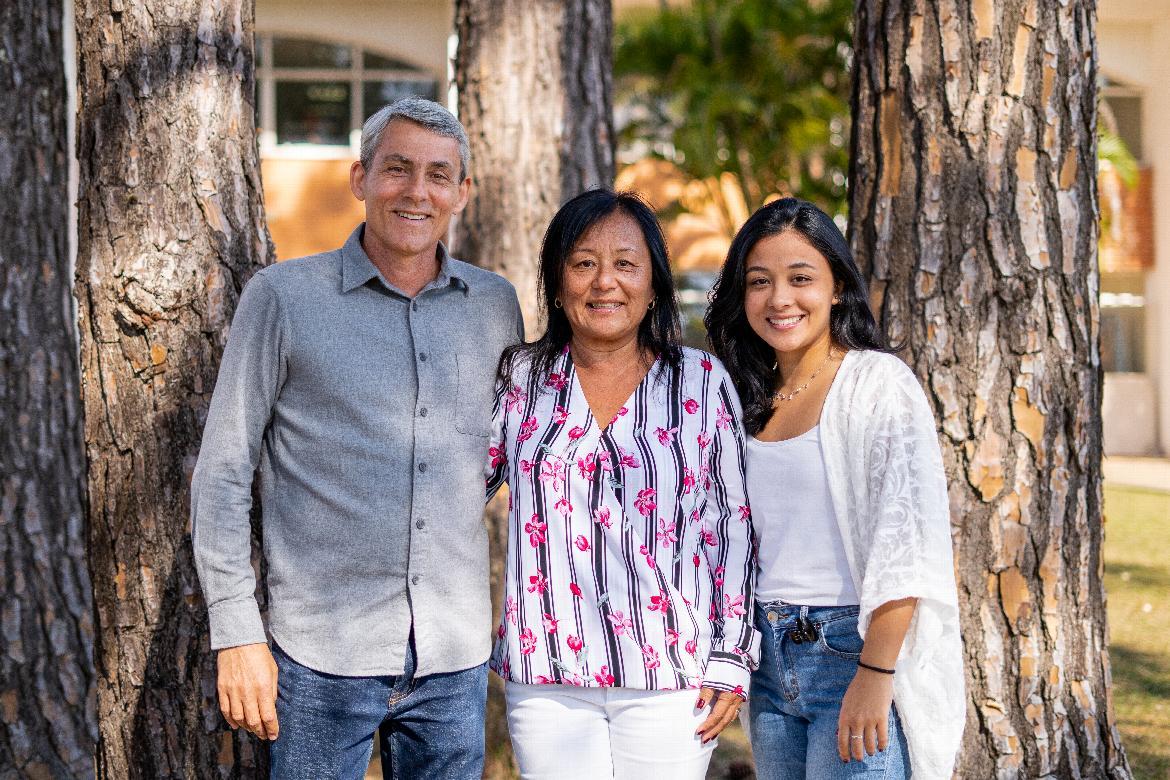 ---
Ministry Description
Marcelo graduated from Word of Life Biblical Seminary in 1999 and pastored for five years. He has been married to Ana L. Shimabukuro Dias since 1996 and they have one daughter, Daniela. In 2004, we returned to Word of Life to serve as missionaries. Our goal is training leadership to accomplish the great commission. As a professor at Word of Life Bible Seminary ("SBPV"), He teaches several disicplines in multiple degree programs including undergraduate, graduate and extension courses. Within the philosophy of ministry at SBPV, our ministry also consists of discipleship, counseling, and walking alongside a small group of students. He also is dean of students and oversees their character development and manage campus activities where students are challenged to put into practice what they have learned.
More than 4000 alumni from SBPV currently serve in every state of Brazil including Indian tribes and river communities and over 30 countries around the world, inclulding Romania, Turkey, Portugal, Spain, Morocco, Mozambique, Thailand, etc. What a great privilege to us being part of this ministry!
In our local church, we help lead and teach a small couples' group, as well as teaching in various capacities. Ana is also involved in women's discipleship ministries and our daughter Dani is involved in numerous youth activities.

Learn more about the ministry in Brazil Southeast Sao Paulo.

About Marcelo
I didn't grow up in a Christian family. When I was fourteen my parents got divorced. At that time I was a surfer and I started to compete to become a professional surfer.
When I traveled to compete, I made friends who were Christians. Through them I heard the Gospel. When I was twenty-two I understood that Jesus died for my sins and I put my trust in Him. After I accepted Christ, one of my Christian friends became my trainer and discipled me. Through this discipleship God worked in my life and started calling me to be a missionary. I praise the Lord that He put people in my life who taught me the Scriptures and how to love and serve Him with a grateful heart.

About Ana
I didn't grow up in a Christian home. My parents are Japanese and I was taught Japan's religious traditions. As a teen, I started going to the catholic church. One day I ran into a childhood friend who was a believer. He shared with me about Christ and took me to a couple of different churches. I had a small Gideon Bible and started to read it on my own. The Lord spoke to me through His word and the Holy Spirit convicted me of my sin and of His righteousness and judgment. Then one Saturday night I went back to one of the churches that my friend had previously taken me to. It was on that night that I heard the gospel and believed that Christ died on the cross for my sins. He died in my place. On that night, I gave my life to Christ and He became my Lord and Savior.
"But I hold not my life of any account as dear unto myself, so that I may accomplish my course, and the ministry which I received from the Lord Jesus, to testify the gospel of the grace of God" Acts 20:24
Contact Information
prof.marcelodias@gmail.com
+55 (11) 982014273
aninha.sbpv@gmail.com
+55 (11) 981486850
WOL São Paulo
Alameda Esmeralda, 7
Recanto Tranquilo
12.949-113 Atibaia - São Paulo - Brasil