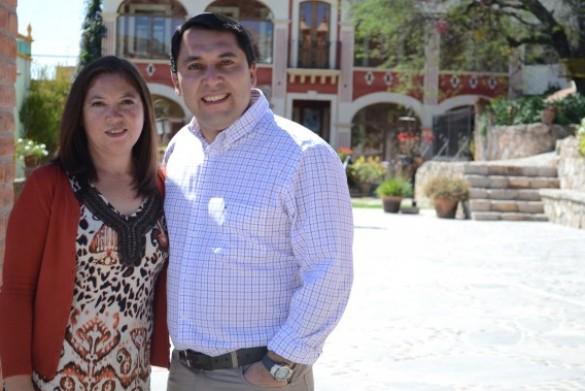 ---
Ministry Description
Marcelo and Vicky serve in the admission area of the Bible Institute.

Learn more about the ministry in Mexico.

About Marcelo
Marcelo was born on February 3, 1970 in Santiago Chile. When he was 18 years old he received Christ as his personal Savior. When he was young, he became a part of the Police Corp in Chile, where he hoped to have a prominent career. But, throughout the years God put a burden on his heart that would not leave him alone. He longed to study God ´s word. When Marcelo was 26 years old, he quit his job and went to study at the Word of Life Bible Institute in Argentina. He studied three years and decided to serve full time as a Missionary after those three years. In 1998, he got engaged to Victoria Riesco, who is now his wife. Victoria and Marcelo are now serving as missionaries in Mexico, reaching young with the Gospel of Christ, with the ministry of Word of Life Mexico.
About Vicki
Victoria was born on August 14, 1969 in Santiago Chile. At the age of 14 years old she received Christ as her personal Savior. When she was 18 years old, she went for the first time to the Word of Life Summer Camps in Chile. At camp she decided to surrender her life to God. She made the decision to go to the Bible Institute of Word of Life Argentina. In the Bible Institute, God marked her heart with a desire to serve the Him as a full time missionary. In 1998, while studying in the Bible Institute, she got engaged to Marcelo Ramirez, who is now her husband. Victoria and Marcelo have taken the challenge to serve God full time in Mexico.
Jude 24-25
Contact Information
marcevick@hotmail.com
marcevick@hotmail.com
+52 1 4141013466