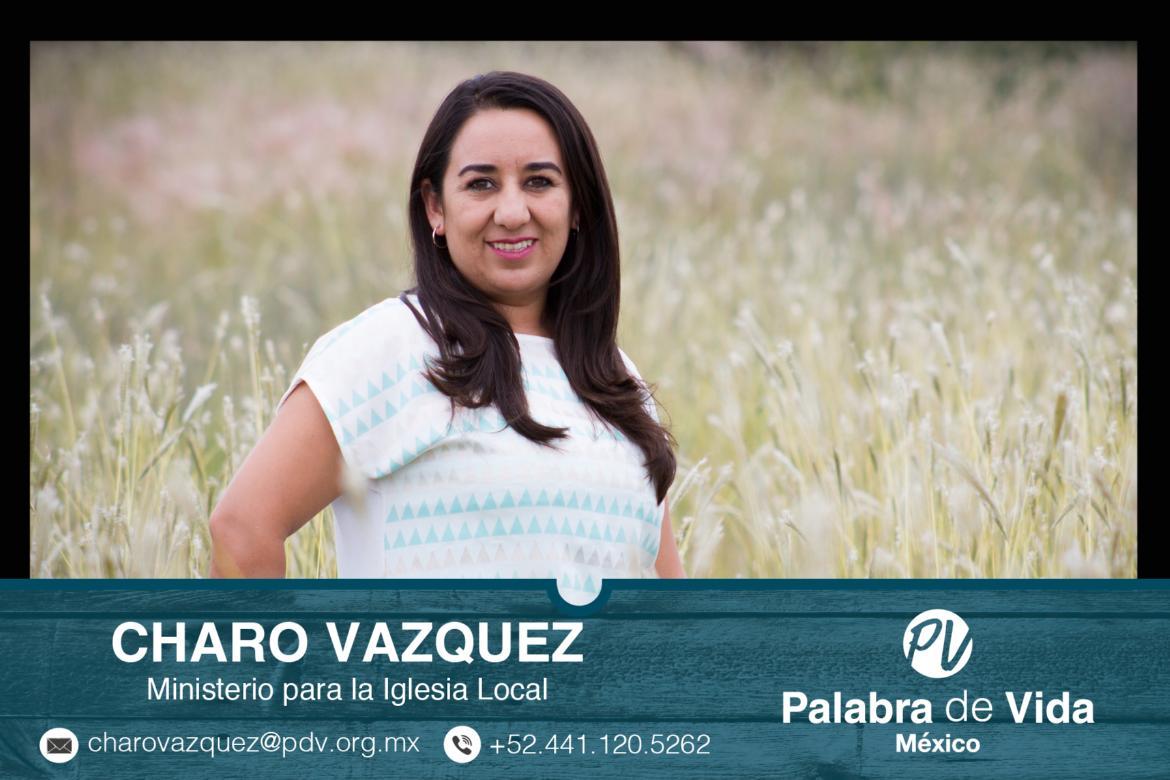 ---
Ministry Description
LOCAL CHURCH MINISTRY

Learn more about the ministry in Mexico.

About Charito
I was born in the State of Mexico. My family consists of my parents, two sisters, and a brother. In my childhood, even though my dad was a non-believer, my mother took us to church faithfully. So I grew up learning Bible stories and as a child I used to think that I was good enough to go to heaven. I did not understand that I was a sinner. At age 12, it was in a summer Bible school where I was explained John 1:12 and I understood how God gave us the right to be His children when we believe in Jesus Christ as Savior, but that sin was an obstacle to get that. This verse was so clear to me and that day I received the gift of salvation that God gave me through His Son Jesus Christ. I kept involved serving in my local church, but it wasn´t until I was 21 that I dedicated my life to God. During my twenties God was working and placing within me a great desire to study His Word. After college He allowed me to study at the Word of Life Bible Institute in Mexico. There I could know what God wanted for me, not just to know Him, but also to serve Him in full time ministry. By His grace, since 2013, I've been serving with Word of Life Mexico as a helper. But September of this year, I joined the team as a missionary. I´m so grateful to my God, because I can see how God has challenged me and given me the great privilege of being a part of His work in this ministry- where passion for the Gospel and the spiritual growth of other believers is now a necessity in my heart. It leads me to put my life every day at His service.

1 Samuel 12:24
Contact Information
charito200984@gmail.com
Camino Nacional S/N barrio punta de la loma, Bernal, Ezequiel Montes. Queretaro, Mexico. C.P. 76680 Cel. +52 441 1205 262. Mail charovazquez@pdv.org.mx