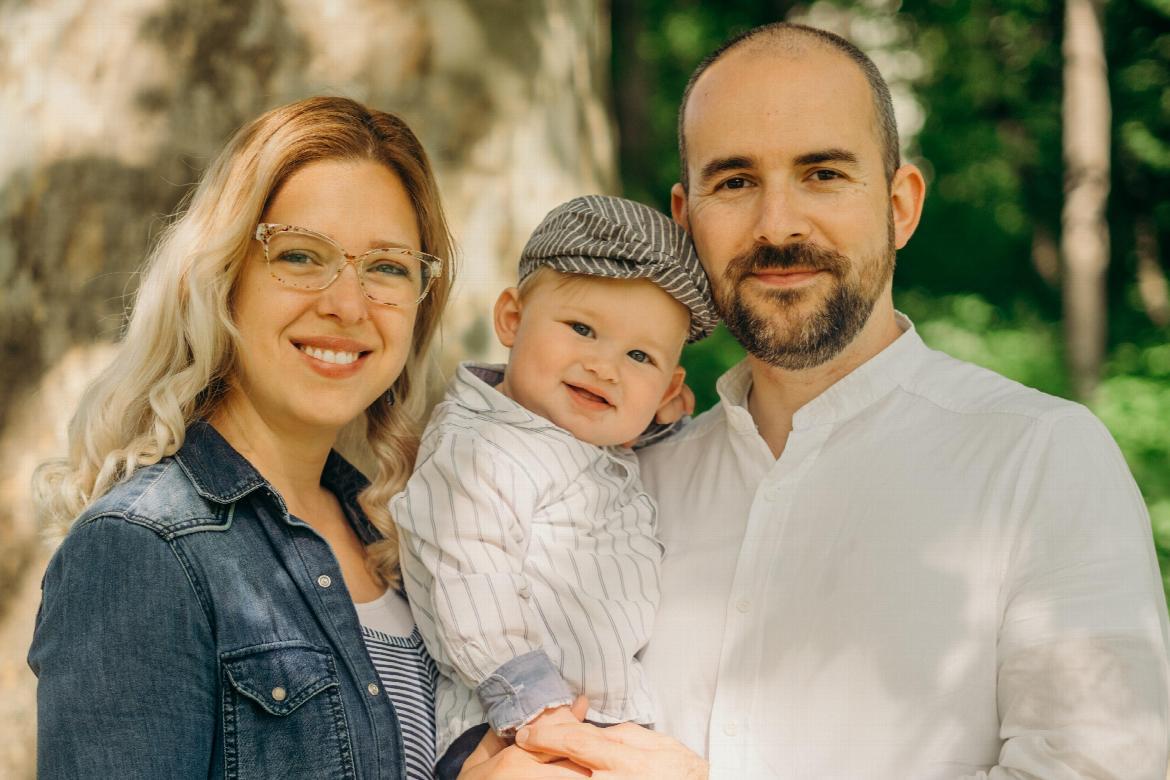 ---
Ministry Description
Our responsibilities consist of:

Xénia:

My job is to support the director's work in every way possible, by managing both his and the
organization's calendar, organizing special events, and taking care of both internal and outside
relations. I oversee and supervise different projects in order that the director can focus on the
bigger picture and make sure Word of Life Hungary is fulfilling the call effectively and faithfully.
My job is a very diverse one that requires flexibility and to be available at any time to solve any
upcoming issue. Most of what I do happens behind the scenes, but I enjoy the appreciation of my
fellow missionaries with whom I get to serve together, and most of all I know God sees what is
done in His name for His glory at all times.

Tamás:
My job as Leader of Outreach and Local Church Ministries is to find and use all opportunities to take the Gospel to the youth of Hungary and Central Europe
through events like school evangelism, "WOL Satellite Camps" held at Hungarian and Central European local churches, and local church ministries. Our vision
for 2019 has three major parts: Our first goal is to have at least 4 Satellite Camp weeks at 4 different
local churches. The second part of the vision is to launch at least 5 WOL Bible clubs as a followup and discipleship program after the Satellite Camps. The third part of our vision is to preach the Good news of Jesus Christ at Public
Schools, and provide follow-up to all youth who have heard and responded to the Gospel. There is
currently a unique opportunity in Hungary for openly preaching the Gospel and discipleing at Public
Schools.. During this time of Religious freedom every public school can hold
Christian events and build Bible education into their curriculum. We are being
invited to Public Schools to hold evangelistic events more often than we can respond to. There is a wide open
door for sharing the Gospel in Hungary and we are determined to do our best in taking this
opportunity to reach the youth for Christ. Word Of Life Hungary is also operating a Bible Institute
training around 80 students each year for evangelism and mission work in Central Europe.
Since March of 2019 I am also the leader of student ministries at the WOL Bible Institute.
Christian ministry is built into the Bible Institute's curriculum which means every student is
involved in a ministry to Hungarian people throughout the entire school year.

Learn more about the ministry in Hungary.

About Tamas
Both Xénia and Tamás come from non-Christian backgrounds. They met
the Lord in their early teenage years and by faith through grace, were
born again for a new life in Him. After meeting each other at the Word of
Life Bible Institute in Hungary, they got married in their early 20's. As a
young couple, they both began theology studies at the Budapest Baptist
Seminary. During Seminary years Tamás served as the assistant pastor
of a local church. In 2015 Xénia started her ministry at Word of Life
Hungary as the Assistant to the Director, while Tamás continued working
on his masters at the Baptist Seminary, finishing in 2016. In 2017 Tamás
joined Word of Life Hungary as well, becoming the Leader of Outreach
and Local Church Ministries. Their call is to live for the glory of God and
obey His Great Commission by evangelizing and discipling the youth
of Hungary and Central Europe. They do all this through means consistent
with the Bible, for the building up and strengthening the Church of Jesus
Christ with excellence, with enthusiasm, with integrity, and with a servant's
heart.

"one thing I do: forgetting what lies behind and straining forward to what lies ahead, I press on toward the goal for the prize of the upward call of God in Christ Jesus." Philippians 3:13-14
Contact Information
mezeitamas@wol.org
+3607764182