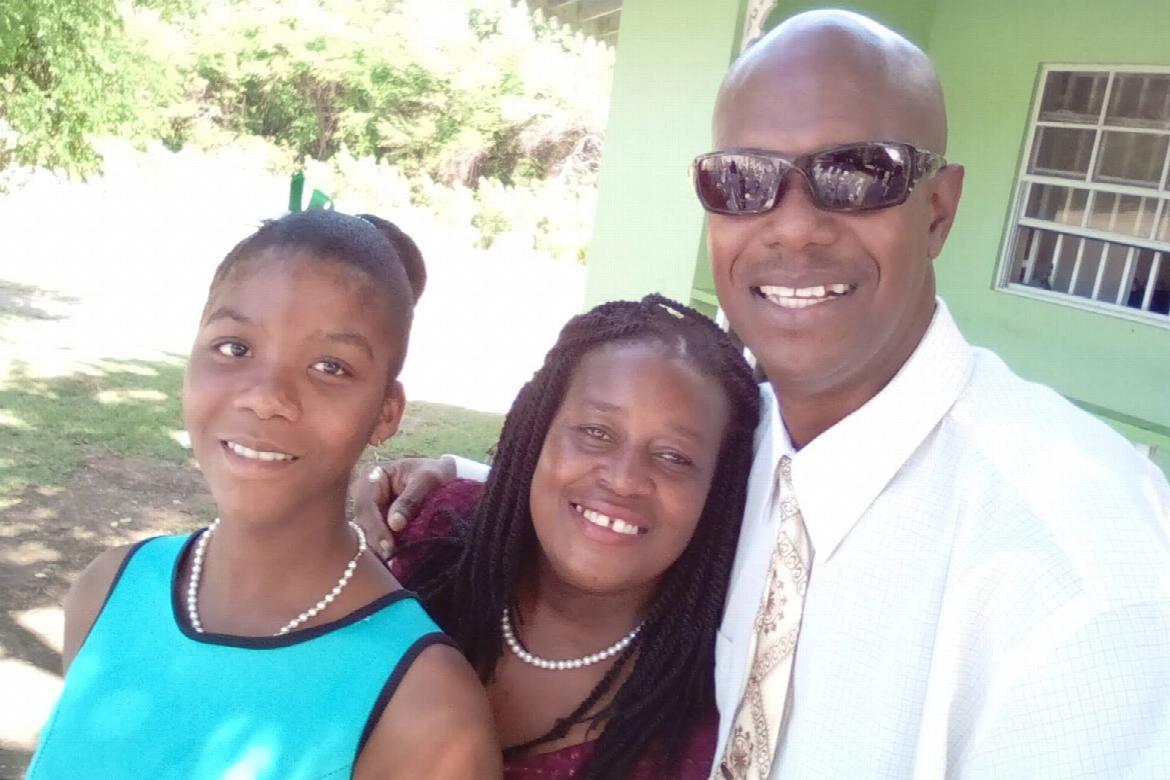 ---
Ministry Description
At my local church, I serve as a Worship Coordinator, Sunday School teacher, Youth Coordinator, Olympian Coordinator, and Deacon. At present, my wife and I are Word of Life Representatives for Saint Lucia. Our responsibilities are to establish Word of Life Ministries throughout the Island, present Word of Life in Local Churches, and disciple a Word of Life – Saint Lucia staff.
My wife and I have coordinated Word of Life Ministry pastors' conferences, leadership conferences (LDC), and Local Church Ministries' (LCM) conferences. We have presented the Word of Life Ministry to several local churches and successfully assisted seven (7) churches to register with Word of Life Ministry.

Learn more about the ministry in Saint Lucia.

About Noel
I was born in Saint Lucia, a small island in the Caribbean where Baptist Mid-Mission Missionaries served. Their outreach extended to Ti Rocher, Micoud, the community where I currently reside. I grew up in a Christian home where both of my parents knew the Lord as their personal Savior. As a result, I was exposed to the gospel at a tender age. At the age of eleven or twelve, I accepted the Lord as my personal Saviour after a message was preached at one of the Sunday evening services. The message was delivered by Pastor Richard Hill, the first pastor of the local church.
At age fourteen, I preached my first sermon at a Youth Sunday Service (the fourth Sunday of every month was dedicated to the youth ministry). It was then I felt called to the ministry of preaching the Word and leading youth ministry. I served as a deacon and was also a leader of my home church for several years when we were without a pastor. In June 2004, I married my sweetheart, Penie who serves with me in various church ministries.


About Veronica
My name is Veronica Penie Antoine. I grew up in Micoud, a small fishing village in the east of Saint Lucia. After graduating from high school, I served as a Pre-school teacher and then later acted in the post of Administrator during the Administor's absence.
I was exposed to the Word of God at a young age but took no interest at the time until I relocated to Ti Rocher, Micoud where I met my husband who conducted devotions with me from Our Daily Bread. It was during one of those devotions, twenty-three (23) years ago, that I accepted Christ as my personal Savior. I attended a local church that was pastored by Dr. David Murphy, who was ably supported by his wife, Orementa.
As I grew and developed in the Word, Sister Murphy noticed my love and passion for children. As a result, I was given the opportunity to teach the Word to young children at the various pre-schools and Bible Clubs in the neighboring communities. I became a Sunday School teacher at Sunday School and Children's Church. I also opened my home to young children encouraging them in both spiritual and secular aspects of their lives until I moved to Vieux Fort Community Baptist Church in Vieux Fort, Saint Lucia.
There, I assist my husband with the Olympian Clubs and the Youth Ministry. In addition, I also serve as a Worship Leader during the Worship Service and as a Sunday School Teacher at Sunday School and Children's Church.
1 Peter 4:10 "As every man hath received the gift, even so minister the same one to another, as good stewards of the manifold grace of God."
Contact Information
mishow25@gmail.com
Word of Life - Donations
PO Box 600
Schroon Lake, NY 12870
USA
Cell Phone +1 (758) 713-3587 and Whatsapp +1 (758) 713-3587