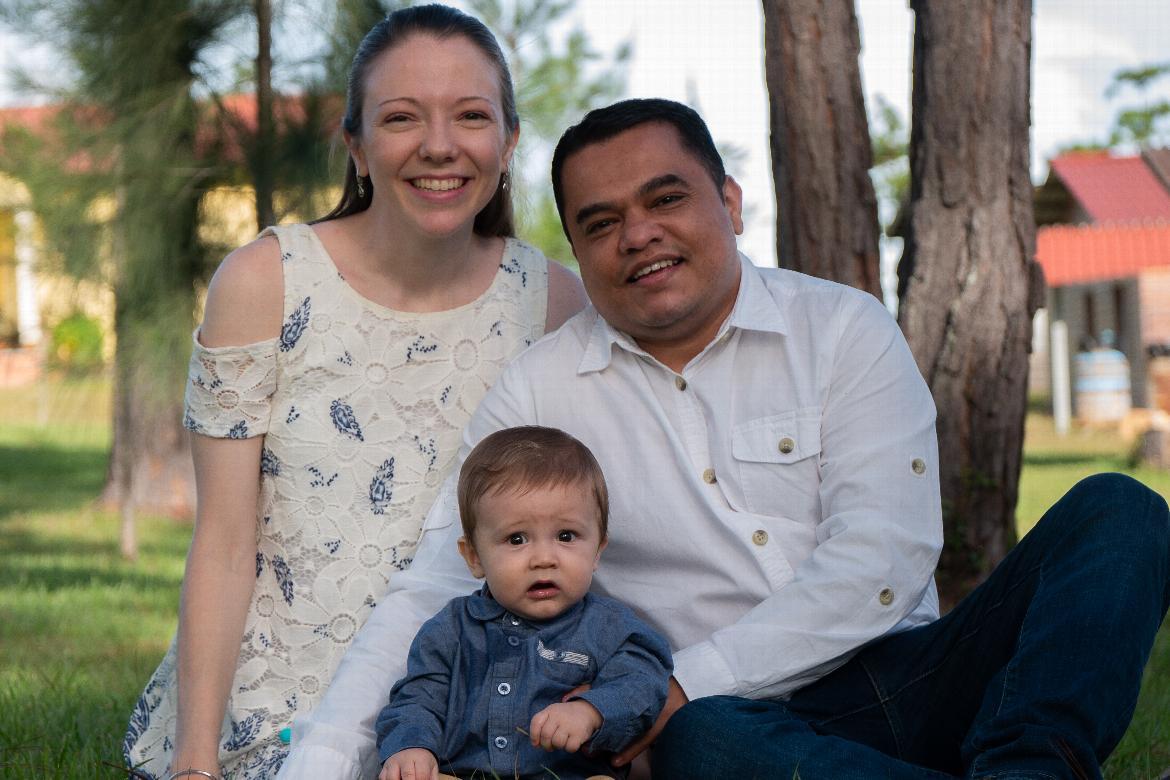 ---
Ministry Description
We praise God for the opportunity to reach the youth of Honduras with the Gospel of Jesus Christ through our diverse ministry responsibilities. A large part of our ministry consists of working with 5 Bible Clubs in Tegucigalpa-- encouraging, supporting, and discipling the leaders of these groups. The Bible Club ministry also entails bigger events throughout the year, such as camp season in January, Teens Involved, and the National Leaders Conference.
Some of our other responsibilities include leading a mission trip of national young adults, organizing the American mission teams that come to serve, and coordinating the materials that the ministry uses. Alicia is also involved in translating and writing ministry update letters.
We are so thankful for each responsibility and opportunity to serve the Lord and for the experience that this provides us.

Learn more about the ministry in Honduras.

About Ronald
When I was a teen I was invited to go to a WOL camp in Honduras, where I was confronted with my sin and also with the Word of God. It was during that week that I received Christ as my personal Savior. During the following years, God started forming my heart and giving me a passion to serve Him. I was growing in my relationship with God and attending a local church (which is still our church today). In the following years, I continued to attend the WOL camp, where God put a conviction in my heart to set apart a few years to study His Word at the Bible Institute in Argentina. After praying for many years about this and receiving counsel from my local church, God opened up the doors for me to study in Argentina in 2013. I spent 4 incredible years there deepening my faith, and this is where I met Alicia, who is now my wife. During my last years at the Bible Institute, the Lord continued showing me over and over that after finishing my studies I needed to go back to my country and serve Him there. This conviction was confirmed in my heart even more so because God had put the same passion in Alicia's heart even before we met. Since the end of 2016 I have been serving with the Word of Life Honduras team. In August 2017, Alicia and I joined our lives together in marriage, and we have the privilege of serving the Lord together now. God has also given us the joy of being parents to our son, Santiago, and we pray that we raise him in the knowledge and discipline of the Lord.

Our continued prayer is that we may serve the Lord with excellence and with all of our heart, always being sensitive to what He is calling us to do as a family and in ministry.

"For I am confident of this very thing, that He who began a good work in you will perfect it until the day of Christ Jesus." Philippians 1:6
Contact Information
ralvarengaocampo@wol.org
Number:
Ronald: +504-9907-8889
Alicia: +504-9517-4869