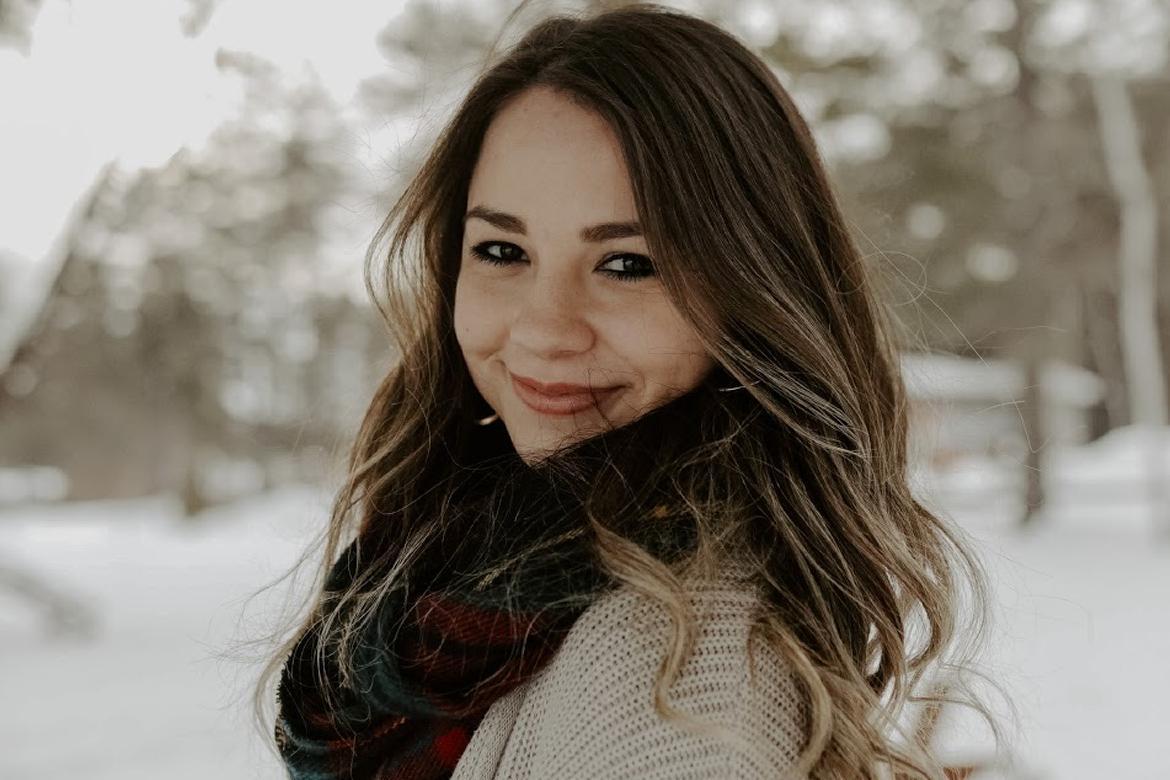 ---
Ministry Description
My responsibilities in the position as the Dean of Women are to lead, guide, motivate, and mobilize the Women of the Hungary Word of Life Bible Institute with passion, purpose, and potential for a life worthy of the call as a Christ follower. It will be expected of me to live in a way that reflects Christ in all areas such as my relationships, my time, and my resources giving God the glory always.

Learn more about the ministry in Hungary.

About Becca
God has been so gracious to me in my life, and there are so many stories of seeing His provision throughout my faith journey in knowing Him more.

The Journey begins when uncertainty ends...
And this is my story of God's calling to my life.

I am the youngest of five and was raised in a house with a single mother. I grew up in a household that believed in God but attending church with two of my siblings being disabled and my mother working a lot was hard. With that being said, at a young age, I had to take on a lot of responsibilities. We didn't have much, and some days nothing at all. I was placed into a Catholic school when I was nine up until I was fourteen. I didn't understand God and why I had to go to a priest to forgive my sins or pray specifically on a rosary of certain prayers. I was confused and frustrated with God as to why He would place me in a position where I couldn't be like the kids who were my age, doing fun things. We didn't have a car, so my family and I would walk everywhere we went. I was so embarrassed. One day at age fourteen, I tested God and said, "If you are truly real God, then I pray for a car for my family." Not really knowing that God was going to answer that request but even more so call me to so much more. God answered that prayer months later, and because of that, my family and I moved to a Baptist church on the other side of town, where I came to know the Lord after a mission trip. My church then later got involved with Word of Life camps, which ultimately led me to my Word of Life journey.
I had the amazing privilege to study the word of God for two years under some of the godliest men and women. The Lord has taught me a lot as He has placed me in positions to rely on Him completely. It's been super challenging but has changed my understanding of the Gospel. During my time in Brasil for two years, I had an opportunity to experience missions and witness firsthand God's move in the hearts of His people. I would NEVER have thought that I would have been able to have the opportunity to go, but the Lord placed in my life some amazing people who prayed, encouraged, and financially supported me. There are a lot of people who are less fortunate in the world who are in need of the Gospel. I recognize this! People are dying daily without knowing Christ. I believe it is the responsibility of every Christ follower to share about Jesus, and therefore, I believe the Lord has given me gifts, talents, and the ability to meet and serve the lost right where they are to bring them the Gospel. God has allowed me to serve as the Assistant Dean of Women in Hungary, and now I am transitioning into the role of Dean of Women. This is an opportunity to prepare, encourage, teach and direct young women on how to reach the world for Christ. The language will be hard, but THE GOSPEL HAS NO BOUNDARIES.

I'm so excited to see God move in the hearts of His people, in my life, and in the nations.

"God chose you and me. We are the means, the method, the object, and the delivery vehicles in sharing the Good News!"

Jeremiah 33:3 (KJV) "Call unto me, and I will answer thee, and show thee great and mighty things, which thou knowest not."
Contact Information
beccabaca@eletszava.org
Phone #: (904) 440-9188