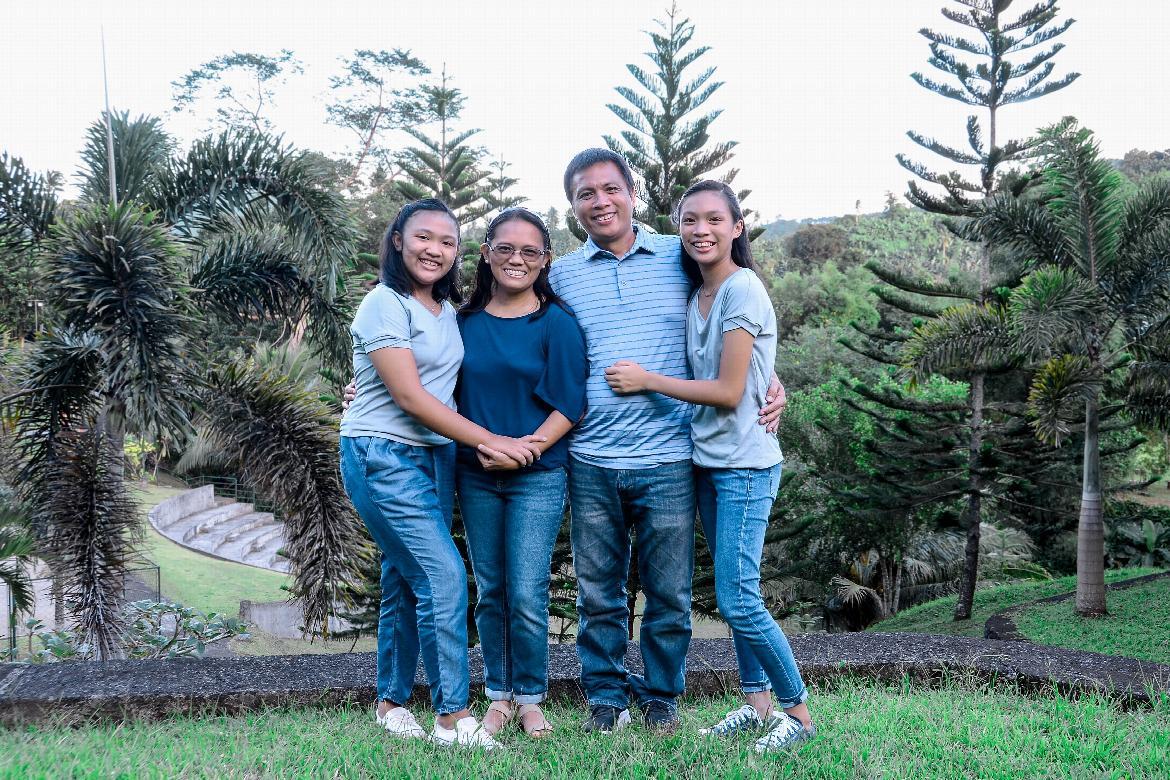 ---
Ministry Description
* Missionary - do evangelism and discipleship
- speak at seminars and conferences
- ministry promotion both locally and internationally

* Human Resource Manager/Operations Manager - handle hiring and overall care of our staff.
- oversee development projects.

Learn more about the ministry in the Philippines.

About Roy
I grew up in a Christian family but didn't have a deep knowledge of God. A pastor shared the Gospel to me when I was 12 years old. It was then that accepted Jesus as my Savior and was baptized on December 30, 1989.
As I got older, I drifted away from God and became attracted to material wealth working as a seaman, living according to my own plans. Then my health started deteriorating. I underwent surgery for intestinal obstructions twice. A friend encouraged me to enroll in the Bible Institute while being out of a job. I was hesitant to go but thought that I would only stay in that place for a short time until I was able to work again. But God changed my heart while at the Word of Life Bible Institute. I learned to love Him more and I soon desired to serve Him with all my life. I finished four years, receiving a diploma for a degree in ministerial studies.
After I graduated, the director of Word of Life Philippines asked me to be part of the staff in the Campus Ministry department. I thank the Lord for the privilege of serving Him. I have now been in the Campus Ministry for seven years.

About Grace
I accepted Jesus as my Savior when I was 10 during a DVBS in our church. I was involved with Christian organizations like Baptist Student Union and Campus Crusade for Christ and it helped me to grow in my faith. While in my last two years in college, I lived near a parsonage. The pastor's wife was an inspiration to me and it made me want to be a pastor's wife. After graduating from college with an accountancy degree, I was encouraged to volunteer as a summer camp counselor at the Word of Life camp in Mindanao. The Bible Institute was introduced to me while I was there and I desired to enroll but wanted to have a job first. After a year of working in a secular job, I resigned and went to Word of Life Bible Institute. I met my husband Roy during my 2nd year at the BI. God honored my desire to be in full time ministry, not as a pastor's wife but a missionary's wife. The Lord has gifted us with two precious daughters, Danielle and Mishaelle. We pray they will grow to know, love and serve the Lord.
2 Corinthians 5:21 - "For He made Him who knew no sin to be sin for us, that we might become the righteousness of God in Him." 1 Corinthians 2:11-12 For what man knows the things of a man except the spirit of the man which is in him? Even so no one knows the things of God except the Spirit of God. Now we have received, not the spirit of the world, but the Spirit who is from God, that we might know the things that have been freely given to us by God.
Contact Information