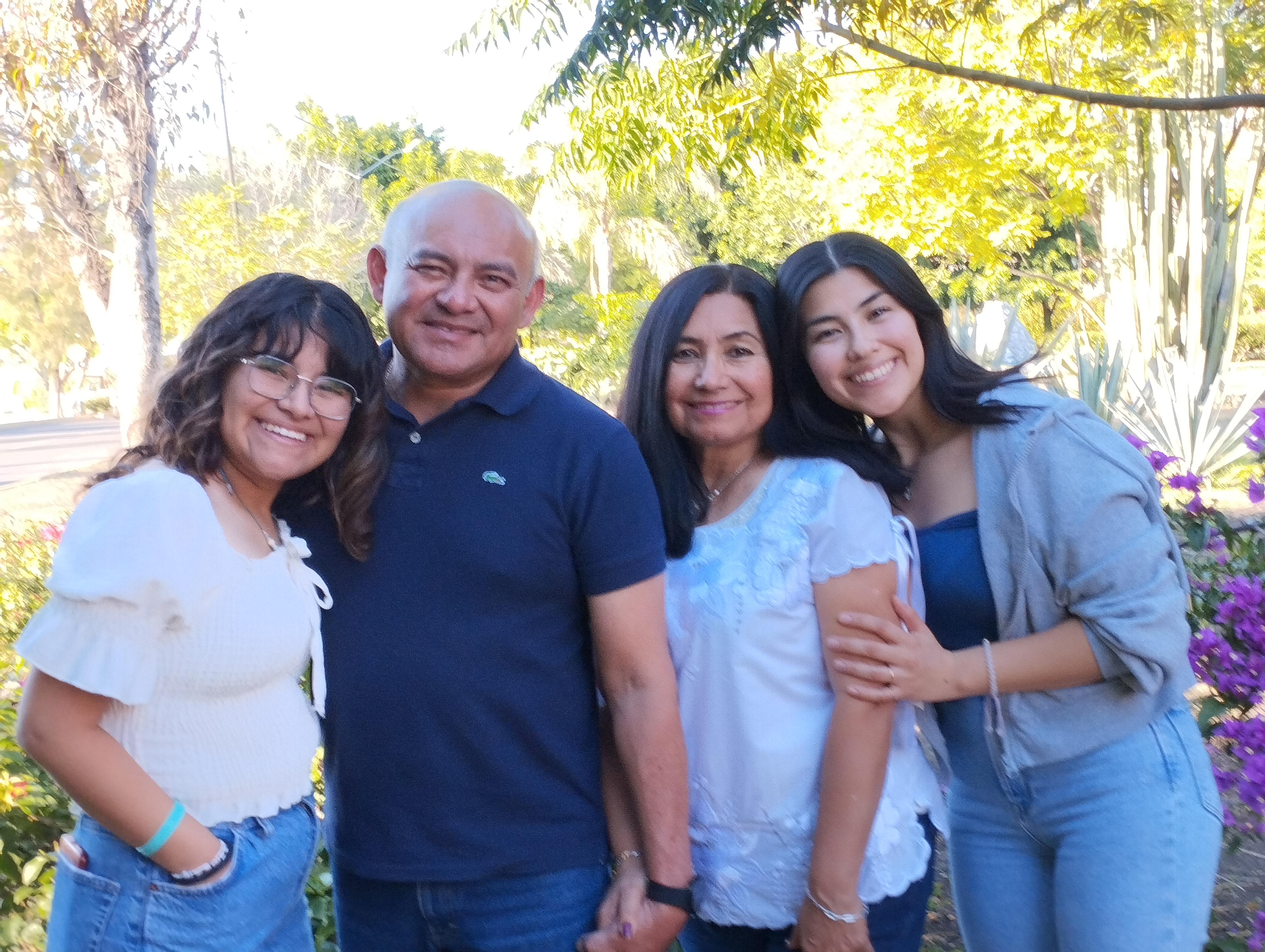 ---
Ministry Description
Ruben serves as the Pastor of the Christian Missionary School. Lupita serves as Roy Dalolio's secretary.

Learn more about the ministry in Mexico.

About Ruben
I had the privilege of growing up in a Christian home. Even though my parents taught me about God and His Word, I grew up and realized my condition before God. I would go to church, tried to behave and obey my parents but it wasn't enough. I was terrified by death and that's precisely why I couldn't be sure of going to heaven. One morning I was in my house listening to a Christian radio pro- gram and at the end I heard the gospel along with an invitation for salvation. I went to my room, got on my knees, and asked for forgiveness from my sins and received Jesus as my personal Savior. He changed my life and gave it a whole new meaning. Today, I give Him all the glory for the privilege of being called to serve Him.
About Lupita
I was born in Guadalajara Jalisco, into a Catholic home and had heard about God, but didn't personally know Him. In my life I felt that I was empty and something was missing. I tried to fill this emptiness with friends , entertainment and hobbies. At the age of 19, Rosalia who was a classmate at my college, talked to me about Jesus y after a certain time studying the Bible with her family , I understood the love of God for me. On September 19th, 1987 I asked Christ to come into my heart. Soon after, a missionary who had been serving with Word of Life began to disciple me and challenged me to study the Word of God at the Word of Life Bible Institute in Argentina. I now serve in Mexico with my husband and two daughters. While I live, my greatest desire is to please Him and only Him.
Wherefore we receiving a kingdom which cannot be moved, let us have grace, whereby we may serve God acceptably with reverence and godly fear Hebrews 12:28
Contact Information
rubenceballos@wol.org
+52 1 441-109-8614
rubenceballosza@gmail.com
lupitadeceballos@pdv.org.mx