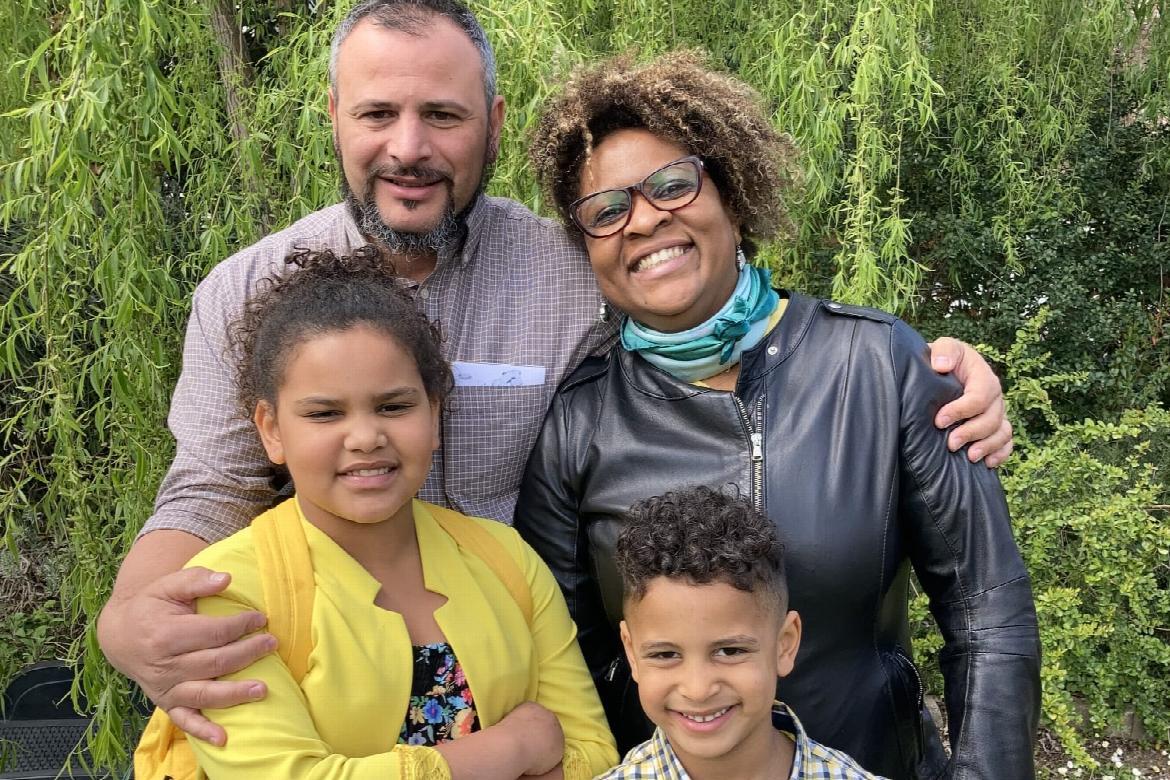 ---
Ministry Description


Learn more about the ministry in Italy.

About Salva
Hello everyone, greetings with the grace and peace of our Lord. My name is Salvatore Daino, I was born in Southern Italy, in a town named "Afragola", near Naples, and am currently living in a town in Northern Italy, called "Reggio Emilia" since 1990.

I came to know the Lord when I was 11 years old in Afragola. I remember going to school in the morning and sweeping up a small carpentry in the middle of the town's main square. The owners were believers and after they shared the Gospel with me, I decided to convert to Christianity. When I said to my mother that I wanted to hang out with evangelical christians, she ran after me with a stick because she believed I wanted to be part of some sept. However, after speaking to a local Catholic priest near where we lived, he surprisingly reassured her that evangelicals were more serious about faith than catholic themselves.

At the age of 19, I moved to Reggio Emilia, in the north of Italy. In 1998 I felt a strong desire to attend a bible institute. After hearing of the "Bible Institute of Word Of Life Argentina" and of the amazing experiences some young people from my church had while they were there, I made up my mind to go. In total, I spent three years in Argentina (1999-2000-2001). After this period was over, I went back to Reggio Emilia, where I served the Lord in my local church and worked as a carpenter. In 2004, I got to know Daniela, a Brazilian Christian girl who had just arrived in Italy. She had been looking for a church and found the one I was attending.

An year later, we got married and in 2008. Due to various reasons we became members of "CCEBAM", which stands for "Baptist Evangelical Christian Church of Mantua", located 75 km from our home. At CCEBAM, we firstly have been in charge of the youth group leading the "Biblical Club", then we have been responsible of counselling couples. In 2010, with the support of CCEBAM a Christian cell was born in our house and eventually, six years later we have been able to form the Baptist Church Of Reggio Emilia.
In 2017 the Lord made me understand that He did not intend me to pastor one church only, but that he wanted to use me and my wife to be a blessing to all the local churches. While staying at a Christian retreat named "New Horizons" in 2018, the Lord confirmed our calling to become missionaries and to connect ourselves to the missionary organisation "Word Of Life". The following year I decided to quit my beloved job and to leave for Argentina once again to attend the "CMM" (Ministry and Mission Course), while Daniela also became a member of the Word Of Life staff in 2020, after our return to Italy at the end of 2019.

Here is our family. It is made up of Sophia Giovanna (born on the 22/11/2010), Pedro Antonio (born on the 09/07/2015), my wife Daniela and myself.

About Daniela
My name is Daniela, I was born in Rio De Janeiro (Brazil) where I have lived until 2004. I am the firstborn among three siblings and the daughter of a single mother. Due to a series of ups and downs she entrusted me to one of her sisters. My aunt and her husband quickly became my family.
Living in that situation helped me grow and mature from a very young age. Ever since my childhood I had been reflecting on why I existed and I lived in such a situation. My aunt had been giving me strictly a conservative education while the religion we practised was "Macumba". (a form of witchcraft originated from an African sept of slaves who migrated to Brazil)
At the age of 16 I had the privilege of knowing some Christian girls in my school. We became friends and during break they used to gather themselves up in a location to worship the Lord together.
One girl in particular, after noticing the sadness which overwhelmed me, decided to introduce me to Jesus. She used to write in my notebook the phrase: "Jesus loves you to the point He has given His life for you". During that period, another girlfriend of mine invited me to come to her church and that time the pastor preached on Isaiah 49:15

"Can a mother forget the baby at her breast and have no compassion on the child she has borne? Though she may forget, I will not forget you!" (NIV Version)

In a fraction of seconds I saw all my suffering caused by having been abandoned and I decided to give my heart to Jesus Christ. Ever since then, I can reassure you He has never abandoned me.



Translated by Francesca Sgrò


"Enlarge the place of your tent, stretch your tent curtains wide, do not hold back; lengthen your cords, strengthen your stakes. Isaiah 54:2
Contact Information