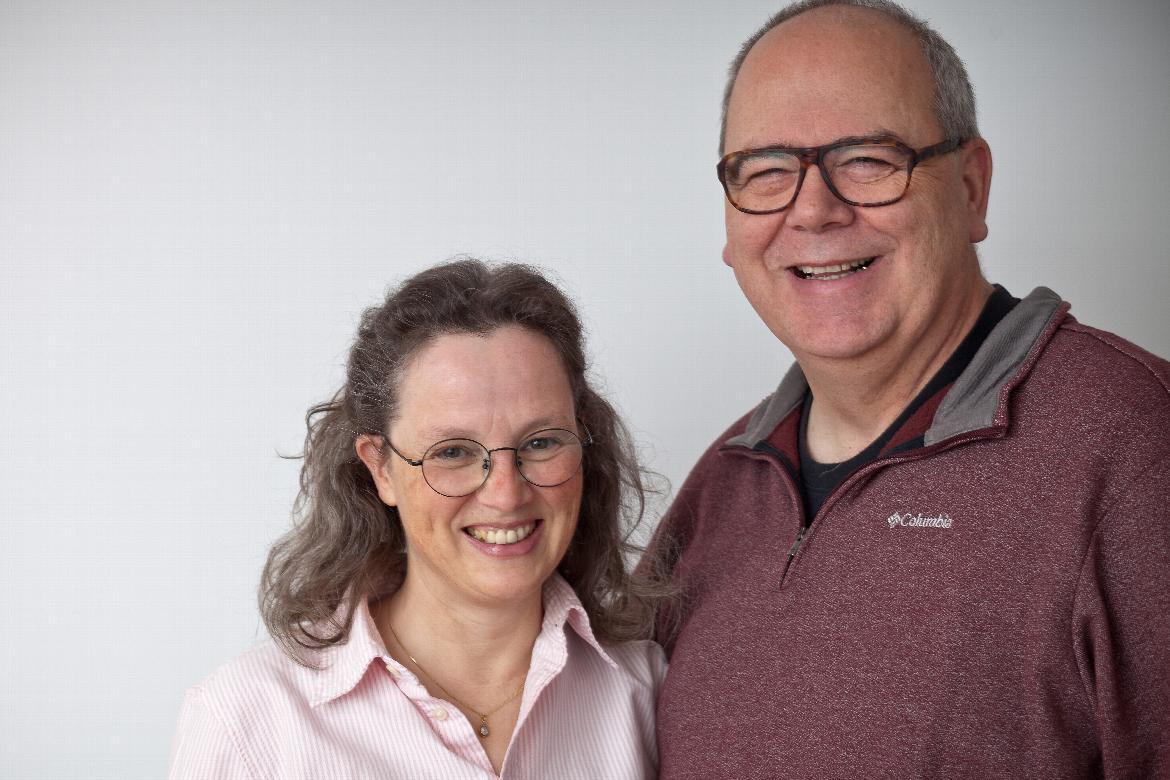 ---
Ministry Description
The 18 existing ministries and 10 prospective start-ups in Europe are faced with different challenges. Alongside the Word of Life Europe Director Al Konya and his wife Pam, Esther and I serve and support the leaders/leadership teams of these ministries and their families. This includes training, coaching, mentoring and counseling in all areas of leadership. Depending on the needs of the missionaries, we help them with specific projects or help out in emergency situations. We take the time to visit, encourage them and pray with them.
We are also in charge of the small Word of Life Europe office in Germany.

Learn more about the ministry in Europe.

About Andy
For as long as I can remember my grandfather shared all the great stories and verses of the Bible with me, and I believed they were true. He took me to an evangelistic tent meeting, when I was 13 years old. That evening I realized that I was a sinner in need of salvation and asked Jesus Christ to be my Savior.
Jesus called me to serve him in full-time ministry during a missions conference in Lausanne, Switzerland, on New Year's Eve 1982. Previously I had always dreamt of becoming a doctor in order to serve in missions in Africa. Several medical missionaries to Africa gave me the advice to focus on soul winning rather than life saving. God used their testimonies and challenging situations to direct my course towards a ministry with young people.
After graduating from seminary, I served as a youth pastor in Germany. In 1990, the Lord led our family to Word of Life Germany. We were thrilled that God had opened the doors to this dynamic and challenging youth ministry. For over 20 years we loved and enjoyed serving God and the young people of Germany with a great team through camps, church meetings, evangelistic outreaches and music.
In 2011, the International Leadership of Word of Life asked us to join the Word of Life Europe team.
About Esther
I had the privilege to grow up in a fine Christian family and dedicated my life to Jesus, when I was about four years old. Since then I walk with the Lord and my faith is growing. The relationship to my Heavenly Father is very precious to me, and the daily time with Him is essential.
I went to Bible College, wishing to become a better testimony for Christ. After graduation Andy and I got married in January 1986, and we have four grown up children and two grandchildren.
2 Chronicles 16:9 - For the eyes of the Lord range throughout the whole earth to strengthen those whose hearts are fully committed to Him.
Contact Information
andywenzel@wol.org
Skype: WOLE_Andy
Andy & Esther Wenzel
Altheimer Str. 66
D-77202 Nagold
Germany
office +49 7459 93 123 93
mobile +49 162 942 2337