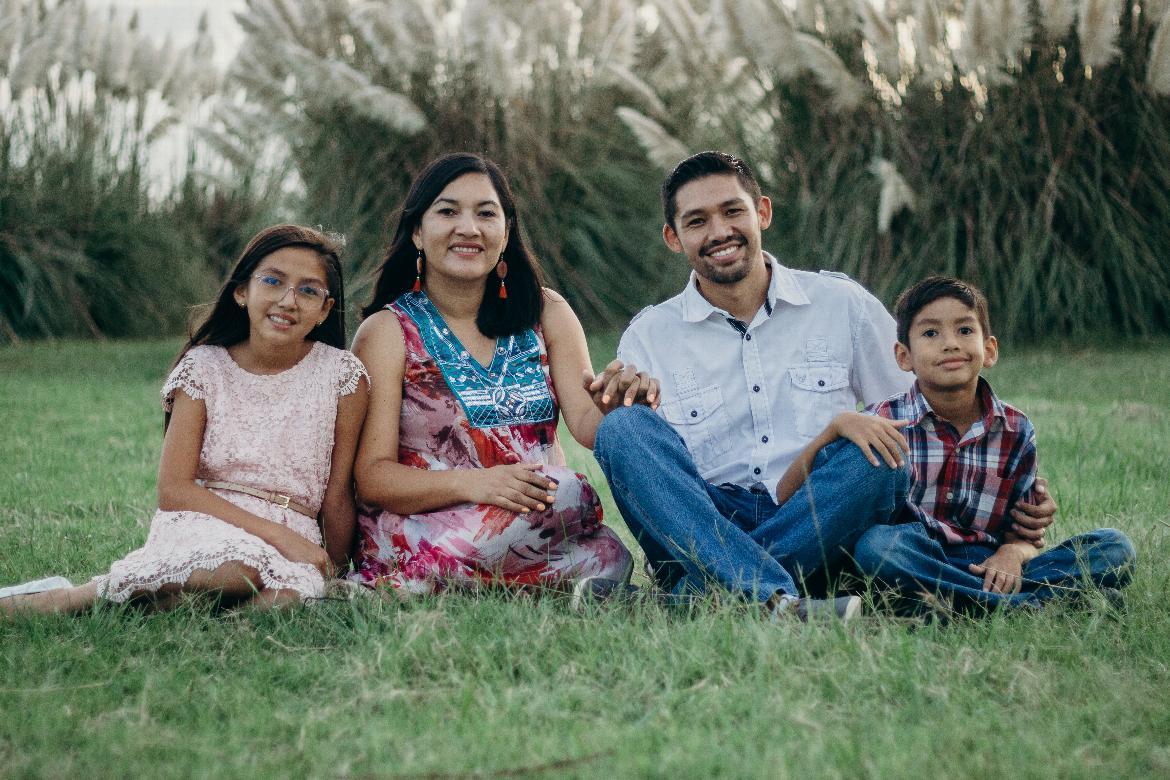 ---
Ministry Description
God allows us to be part of His work carrying out architectural projects in different countries where the Word of Life ministry is located. I've worked in the area of project design, projection, direction and supervision of projects in Bolivia, Chile, Dominican Republic and currently in the development of the Master Plan at the Biblical Institute in Argentina.

We are convinced that thousands of young people will be able to use, take advantage of and enjoy the spaces that we design so the next generation can know the Lord, consecrate their lives to His will, study to learn more about the Word of God and serve Him in support of the Local Church. We are happy to know that there are many young people who are reached by the ministry we carry out. We want to be part of their lives and that is why we are always looking for ways to be part of the youth. This is done through counseling, discipleship, evangelism in our Local Church and the different activities carried out by Word of Life.
We hope that our lives and families bring glory to God as we respond to His call on our lives.


Learn more about the ministry in Argentina.

About Daniel
In 2003, a church shared the Gospel with me and I understood the need for Jesus Christ as my Savior. During the first year I grew and in 2004 attended my first Word of Life camp in Bolivia. There I gained assurance of my salvation. Since then I have been involved in the leadership of the Bible Club ministry and later with the College group where I met my wife. By His mercy and grace we were married in 2011.
During the first years of marriage our children Jade and Thiago were born. Those same years I finished my studies and I graduated as an Architect. I also have a Postgraduate Degree in Higher Education so was teaching university classes. We did not stop being involved in the local church with the young people, however, I was more projected to grow professionally. In 2017, in the first camp of "Reviving the Fire Bolivia," God called me to give my life to serve Him full time. It was a fight in the heart since I had to leave all my own goals but the Lord showed me higher and better eternal goals. We were praying with my wife for a week and her telling me that she also had that calling. It was God's confirmation for my life of what God wanted us to do.
It is amazing! From the moment we decided to respond to God's call He was opening doors and providing to fulfill His purposes. This step of faith allowed us to study at the CED (Center for Evangelism and Discipleship) in Bolivia in 2018-2019 while at the same time helping with the design and construction of the new Service Training Center that is soon to be finished. Many people challenged us and were instruments of God to guide us. The Lord took it upon Himself to continue expanding our Vision to support more countries.
We are convinced that our family call is to give our lives in service to God to reach the Youth with His Gospel. This is why at the end of 2019 God confirmed that the ministry where He wanted to use us was with Word of Life using my profession. As an architect, in 2020 despite the pandemic, was a year of much work and projection collaborating in the ministry. We feel joyful today to be part of the Word of Life International family.

About Georleny
I was born in a troubled home. When I was 15 years old my mother began to seek God. She was saved and began to be discipled in our house. Through her counselor the young people of her church invited my brother and me to their Bible Club on December 9, 2000. It was there through an illustrated evangelism that I understood that I was a sinner. However, I believed that I was a good girl, I always behaved well, I did not have bad habits or addictions, I had good grades at school, etc. I never believed in the need for a Savior but found out that I was still far from God and my end was hell. Now I understood that Christ loved me so much that He died for me on the cross and wanted to save me from eternal damnation. Now I can enjoy an eternity in Christ.
At the age of 15, a Peruvian missionary who was serving in Ecuador with his family, came to teach at the Bible Club. When I heard him share the need in the work, God touched my heart and I wanted to serve Him. At that moment I decided that when I finished high school I had to prepare myself in an university but also in the Word of God. I studied a year at the Word of Life Bible Institute in Argentina then went on to the university to study nutrition. I did not have the opportunity to study a 2nd or 3rd year, already being married, my husband had the call to serve God full time and together with our family we studied two years in CED of Word of Life Bolivia. In our last year we decided to be part of the Word of Life team.
In our 2nd year at CED we were praying with my husband to know where we would serve God and we saw how God was working in our lives through the Word of Life ministry and through my husband's profession in construction. Despite not wanting to use his profession, the Lord was projecting him into this ministry. We saw how this ministry suited our vision as a family since we wanted to work with young people. We see how this can be part of many young people knowing the Lord as their Savior.

Ps 68:28 Your God has commanded your strength; Strengthen, O God, what You have done for us.
Contact Information