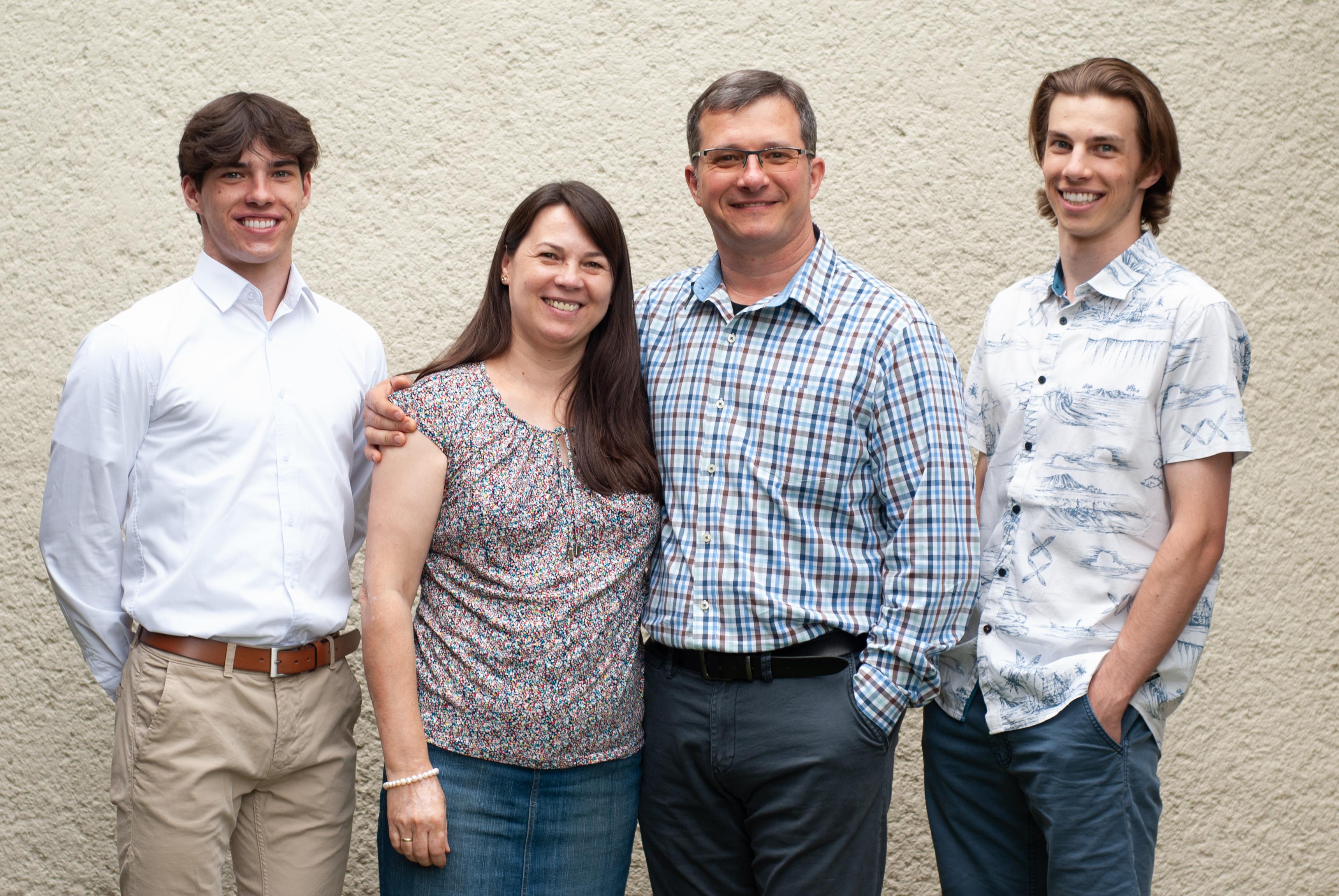 ---
Ministry Description
Gabor: I started serving with Word of Life in the fall of 1996. I've served in a variety of different ways throughout my time here; I was the dean of students at our Bible Institute, I was very active in the summer camps and, in the fall of 2008, became the leader of our Outreach Ministries group. I believe that God used these various responsibilities to prepare me for when, in February of 2010, I was appointed as the Associate Director and then again as the Director in May of 2013. My desire is to serve God with all of my time and all of my energy so that more young Hungarians would have the opportunity to know Jesus Christ as their personal Savior.
Tundi: My ministry is to our family. Due to Gabor's responsibilities, I believe that it is important to provide a positive and supportive home. God has entrusted us with two boys. Within the ministry, there are always many opportunities to serve and I involve myself depending on the need. As Paul put it, "But none of these things move me, neither count I my life dear unto myself, so that I might finish my course with joy, and the ministry, which I have received of the Lord Jesus, to testify the gospel of the grace of God." (Acts 20:24)


Learn more about the ministry in Europe.

About Gabor
Gabor: I'm very grateful to God that I grew up in a Christian family. I've heard the gospel since I was a child. Every Sunday, my parents took me to the local church. As a small child, I accepted the Lord Jesus as my personal Savior. I realized that I am a sinner. I asked him to forgive my sins and be the Lord of my life, to move into my heart and direct my life. The years passed, but it wasn't visible from my life that I was a Christian. I came to camp at Word of Life in 1991 and 1992 as a camper and again in 1993 as a counselor. In the spring of 1994, Word of Life organized a conference in Germany and it was there that I surrendered my life to God; that was a turning point in my life. In June 1994, I served my mandatory civil service at the Word of Life camp in Toalmas and in September of that year, the Bible Institute opened for the first year. I spent two great years studying there. God began to transform my life through His Word. After attending the Bible Institute, I stayed on as a staff member because it seemed to me that God wants to see me in full-time ministry. To this day, I see that I belong here and I love what I do.
About Tundi
Tundi: I grew up in a non-Christian family. For the first 20 years of my life, I lived like an ordinary person. I didn't know whether or not God exists and didn't really think it was important. I thought that life is just about people trying to do whatever they can to be happy. At the age of 20, I had every reason to be happy; a good, loving family, a good job, friends, etc., but, in my heart, there was an unexplainable emptiness and unhappiness. It was then that I attended the English camp at Word of Life in Toalmas and heard that Jesus Christ died for every person's sin, that His blood washes away the sins of those who accept His sacrifice, and that then you can go to heaven. "For God so loved the world that He gave His only begotten Son, that whosoever believeth in Him should not perish, but have everlasting life." When I heard this, I knew immediately that it was true that I'm a sinner. I asked God to forgive my sins and I thanked Christ that He died for me. From then on, I was confident that God exists. I started reading the Bible; a book that I earlier thought of as a mysterious book that was impossible to understand. However, as I read, I began to understand. I realized that it's not a mysterious book, but a wonderful guide to life. I understood that God had given me my life, so I decided that I wanted to strive to live so I could be like him.
"He is no fool who gives up what he cannot keep to gain what he cannot lose." Jim Elliot


Family
We met here, at the Bible Institute in Toalmas and were married in 1998. We are happy to be the parents of two cute, kind, and active boys. Marko (Mark) was born in 2001. He loves animals, nature, and always has lots of fun discovering interesting things on the camp property. Aron was born in 2003. He's a big fan of robots, but, of course, is happy to go with Marko down new roads of discovery.
Both of them profess to be children of God. We pray that this can be seen in their lives more and more.


Romans 12:1-2 In 1994 April on the Euro Youth conference this was the verse that God used in my life to dedicate my life to Him and this is why I am where I am today.
Contact Information
gaborcsikos@wol.org
gaborcsikos@wol.org
tundi@wol.org


WOL Elet Szava
Toalmas
Kokai u. 2.
2252
HUNGARY