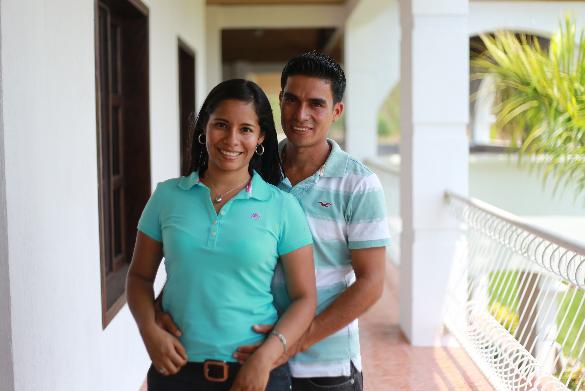 ---
Ministry Description
We live on the camp property overseeing maintenance and construction, and Gloria is the head cook. We also serve in the evangelistic activities in Word of Life, as well as assisting in various churches and Bible Clubs.

Learn more about the ministry in the Dominican Republic.

About Jonatahan
Hello my name is Jonathan Alvarez, and I am from Nicaragua. At age 18 I made a trip to Guatemala. It was there in the Word of Life camp that I received Christ as my personal savior. The next year I moved to live in Guatemala with my wife Gloria, to work in the maintenance area at the Word of Life camp property. I had the privilege of studying in the same place the Word of God for three years with my wife. In the last year of study we had a 40 day mission trip to the Dominican Republic, which was a great blessing. During that trip God put in our hearts the desire to serve full time in this country. God opened doors to be working with the Word of Life ministry, and in February 2015 we moved to this beautiful country.
About Gloria
My name is Gloria, and I am from Nicaragua. I was not born in a Christian family, but at age 17 I received Christ as my one and only Savior at Word of Life Guatemala. One of the missionaries there discipled me and I joined the ministry in Guatemala with my husband Jonathan Alvarez. Years later, God gave us the privilege to study His Word for three years. At the end of our third year, He gave us the opportunity to go on a missions trip to the Dominican Republic. During that trip the Lord moved in our hearts to serve Him in this beautiful country. We are now serving full-time in the Dominican Republic.
Hebrews 12:2 "Looking unto Jesus the author and finisher of our faith; who for the joy that was set before him endured the cross, despising the shame, and is set down at the right hand of the throne of God."
Contact Information