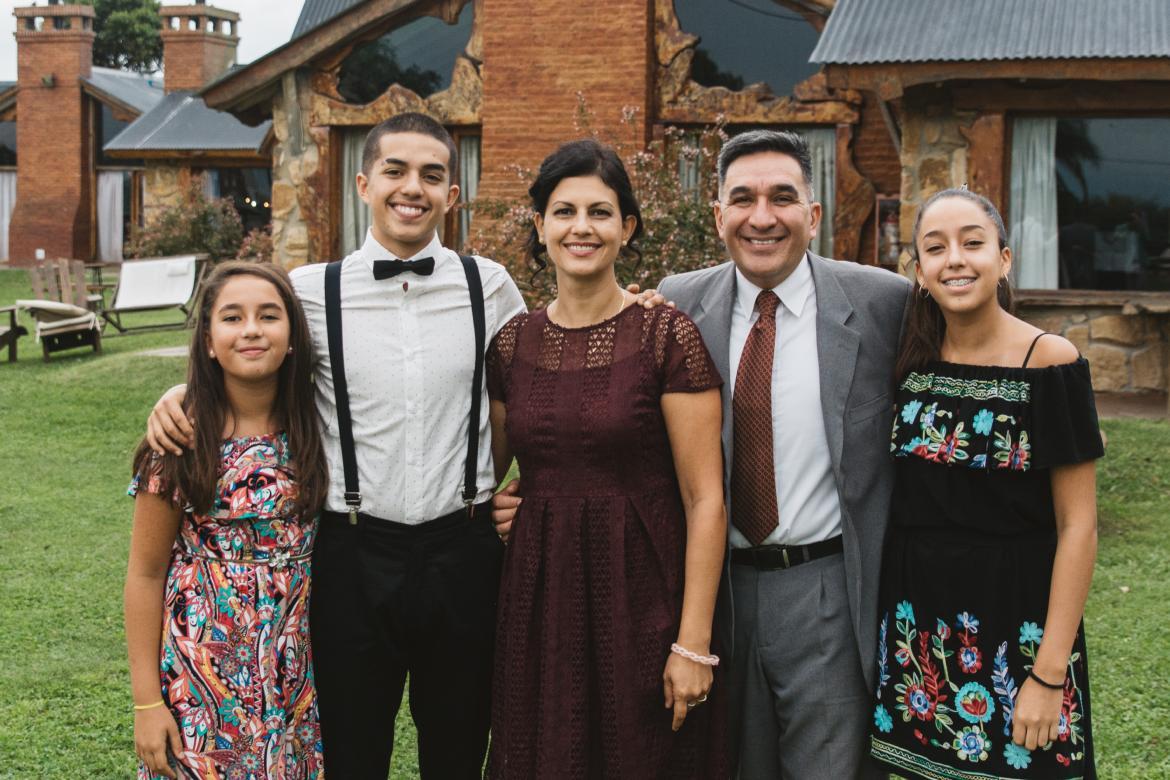 ---
Ministry Description
Pablo: Director of Student Life Department for the Bible Institute, teacher and counseling of students.
Paula: Bible Institute administration, housing ministry for guest and counseling of students.

Learn more about the ministry in Argentina.

About Pablo
I had the privilege of being born into a Christian home, where my parents not only were children of God, but also his servants. At the age of 6 I understood that I needed Christ as my personal savior and asked him to clean me of my sins. When I was 13 years old, at a Word of Life Camp, I dedicated my life to the Lord, so that he would use me for his glory. I went to the Word of Life Bible Institute in Argentina (1994-1997) and then became a full-time missionary. It was there that I met my wife and we got married in the year 2000.



About Paula
I was born in Argentina into a Catholic home, with parents that attended the church once in a while, but not very devout. When I was 11 years old, a friend of the family invited us to watch a Christian movie. That night I understood that I was a sinner, separated from God and that I needed Jesus in order to be saved. My parents also received Christ that year and they began applying Biblical principles into our home. At the age of 15 we moved to Italy and it was there, at a Word of Life Camp, that I dedicated my life to the Lord. In 1997 I returned to Argentina to study at the Word of Life Bible Institute. That's where I met Pablo, we married in the year 2000; we have 3 kids: Santiago (18), Natalia (14) and Emily (11)


"Thou wilt shew me the path of life: in thy presence is fulness of joy; at thy right hand there are pleasures for evermore." Psalms 16:11
Contact Information
paranguren@wol.org
pabloaranguren@yahoo.com.ar

Palabra de Vida
Florida 716 3ro H
Capital Federal, CP 1005
Buenos Aires, Argentina

Cel: +54 9 222 650 2855