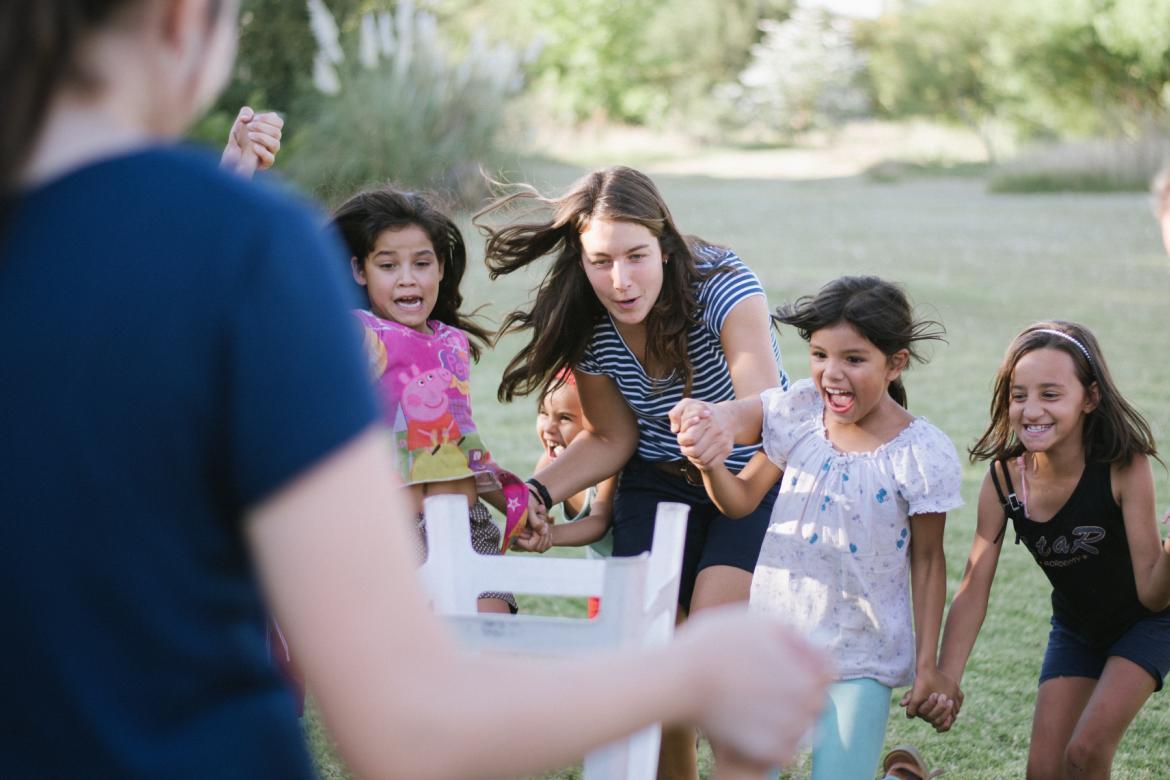 ---
Ministry Description
I´m serving the Lord in Argentina and I´m a part of the Word of Life Argentina missionary team where we have a fully functioning Bible Institute. There are over 300 students studying on campus over the course of the year, including the bilingual students who come to learn Spanish and grow in God's Word just as I also started out. Since last year, we are also allowed to offer our Bible School online. So now, even more people from all over the world and of all ages have the opportunity to study God's Word.
I am the Administrative Assistant for the Bilingual Bible Program and am involved in all aspects of the program from admissions to financial tasks up to coordinating missions trips and annual planning.
I am so thankful to God for the opportunity to serve Him in the area of counseling as well. It is my heart's desire to be able to assist the girls on campus with their problems and struggles through prayer and conversations. I want to help them discover God's plan for them and to live a life that is for His glory.
Being able to be a part of other lives, and seeing souls being saved, is one of the most wonderful miracles on earth. It is beautiful to be able to serve our great God with all our gifts and it is my greatest desire to live for his honor until the end.

Learn more about the ministry in Europe.

About Lisa
My name is Lisa and I was allowed to grow up in a Christian family together with my brother David. However, I turned my back to God in my youth. I always thought that being a Christian was something for square heads and that I could still come back someday and make a decision in my old age. But by living in the world, I experienced that it could never fill my heart. At the age of 20 I gave my life to Jesus and understood John 14:6 "Jesus saith unto him, I am the way, the truth, and the life: no man cometh unto the Father, but by me.", that Jesus is the only way, the truth and the life. And that it is He who has opened the way to God. After that, my desire to study the Bible and to know Him better increased. By God's grace, I attended the Bilingual Bible Program in 2017, with the goal of growing in faith, finding my calling, and learning another language. This and the three other years of Bible school at Word of Life in Argentina, have changed my life. During this time I was able to get to know God deeper thanks to what I studied, but also by living in a foreign country with a different culture. It is then that the desire for missions and pastoral care rose in me. I am grateful for all that God has already gone through with me and for guiding me towards mission.

Thank you very much for all your prayers and financial support. Without you, all this would not be possible. May the Lord bless you abundantly for this. "The liberal soul shall be made fat: and he that watereth shall be watered also himself." Proverbs 11:25


"That all the people of the earth may know that the LORD is God, and that there is none else." 1. Kings 8:60
Contact Information
lisawesle@wol.org
Palabra de Vida Argentina
Cuartel Primero, Sección Quintas
7220 San Miguel del Monte,
Prov. Buenos Aires Argentina

Please feel free to contact me for more information or with any questions!
lisawesle@wol.org